Accora manufacture a range of specialist beds intended for different care environments and needs. Widely used in care facilities and community environments, Accora beds are designed to make life better for the people who use them. They promote independent living and reduce the risk of injury from pressure damage and falls.
The
challenge
To market their beds to care homes and other facilities, Accora need imagery for their website and brochures, as well as their Instagram and LinkedIn channels, showing the beds and their features in a variety of settings.
The Accora marketing team's main challenges are to:
Showcase their range of beds to potential customers in both the UK and the US on their channels
Raise awareness of their outstanding quality, leading functionality and exceptional service
Stand out in a competitive market – predominantly through their imagery
Find a cost-effective solution so they can get a better return on their marketing spend
They need imagery that will support their activity across a range of channels and help them achieve growth in the number of people they reach, the engagement they get, and ultimately, the number of sales enquiries they receive.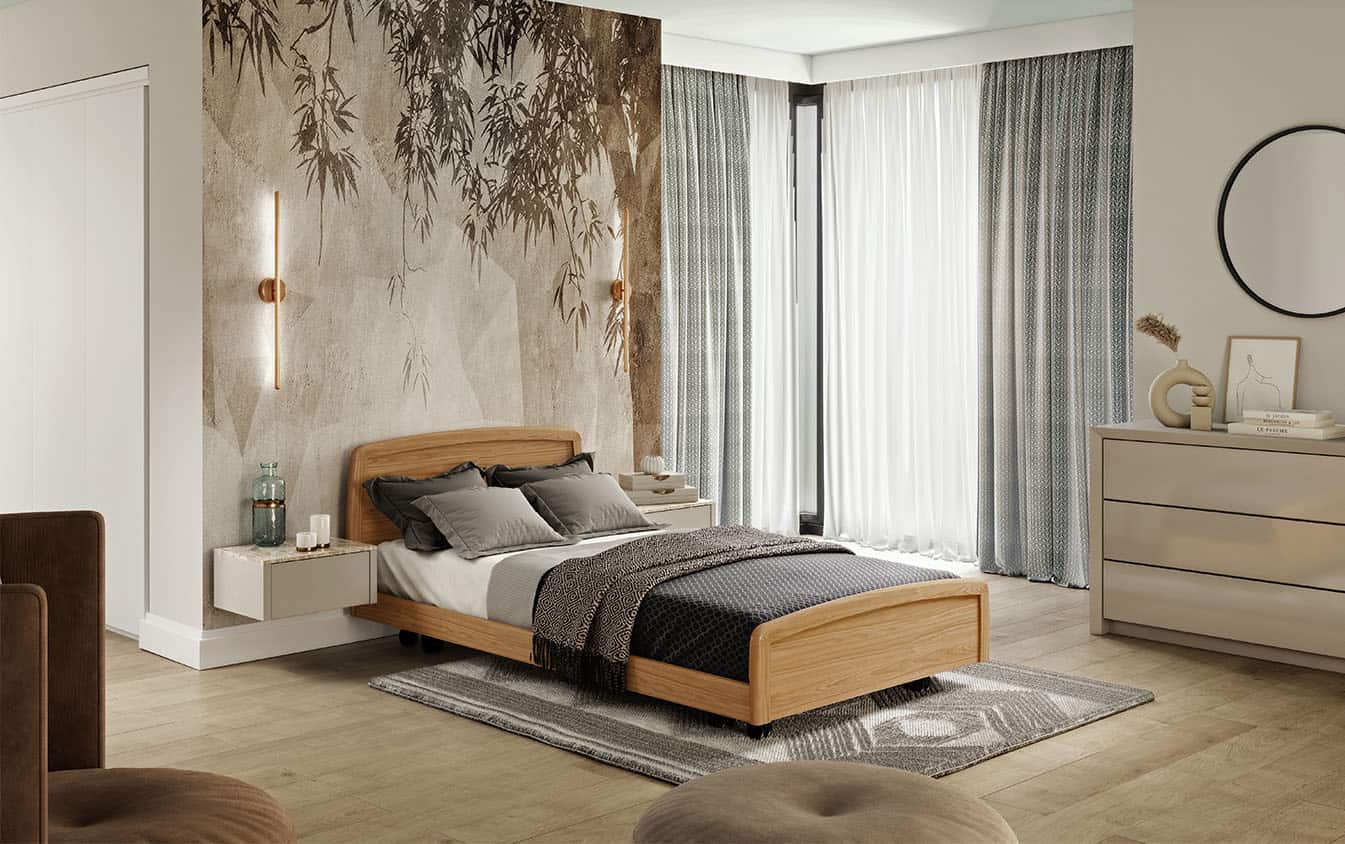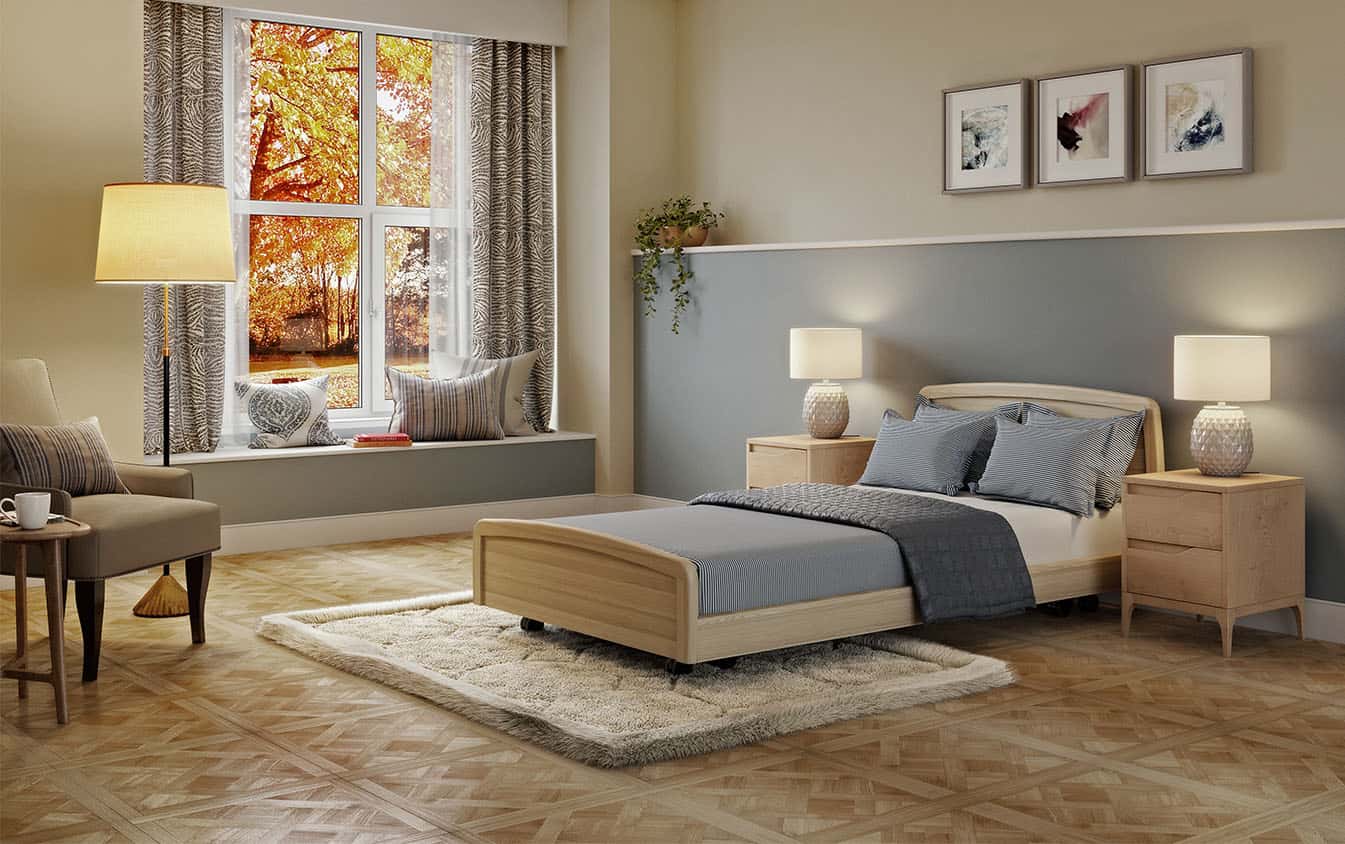 Accora have a clear idea of their needs – effectively off-the-shelf CGI imagery for use on their channels, placing beds in lifestyle scenes so people can see how they'll look in different environments.
We've created images of the beds in home, care home and hospital settings.
When Accora need CGI for their marketing, we take them through a simple briefing process involving their team, their account manager and the stylists working on the project. We dig into the most important questions: what their objectives are, who the audience is and what will appeal to them.
Styling differences range from the size of the room and the furniture to the choice of colours and fabrics, and we tailor these elements to different kinds of customer and whether they're in the UK or the US.
The whole creative process is collaborative and flexible, with the team from Accora sharing their ideas on our mood boards, early sketches and low-res versions, before we create the final high-res assets, ready to be used in Accora's marketing activity.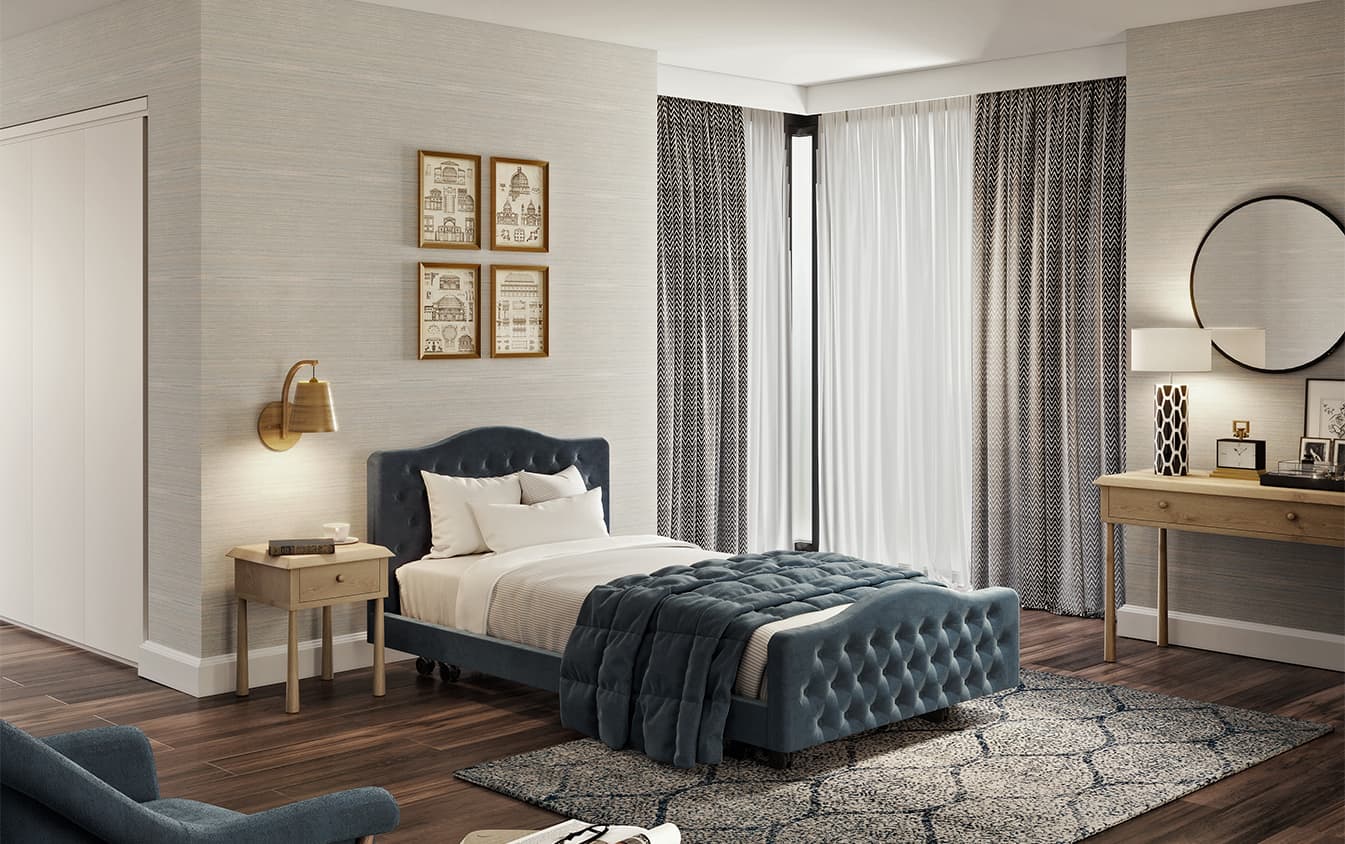 After starting to work with Accora in late 2020, we've worked on nine projects already.
While a traditional photoshoot is an option for Accora, it's become a challenging and costly one in the wake of the pandemic. With CGI, they're able to get many more different images for their budget too. After a bed image is created, it can be placed in various contexts and styled differently to appeal to a range of customers.
Using the imagery we create, Accora have started to test Instagram for its effectiveness as another marketing channel.
READY TO WORK WITH US?
Tell us about your project. We'll arrange a call to find out how we can help you.