Armera, a dynamic bathroom furniture manufacturer supplying high street retailers, sought the expertise of our CGI render studio to create visually striking imagery for their brochure. As a new brand in a competitive market, they recognized the importance of capturing the attention of potential customers who often browse through brochures in search of inspiration. Their goal was to stand out and make a lasting impression on their target audience.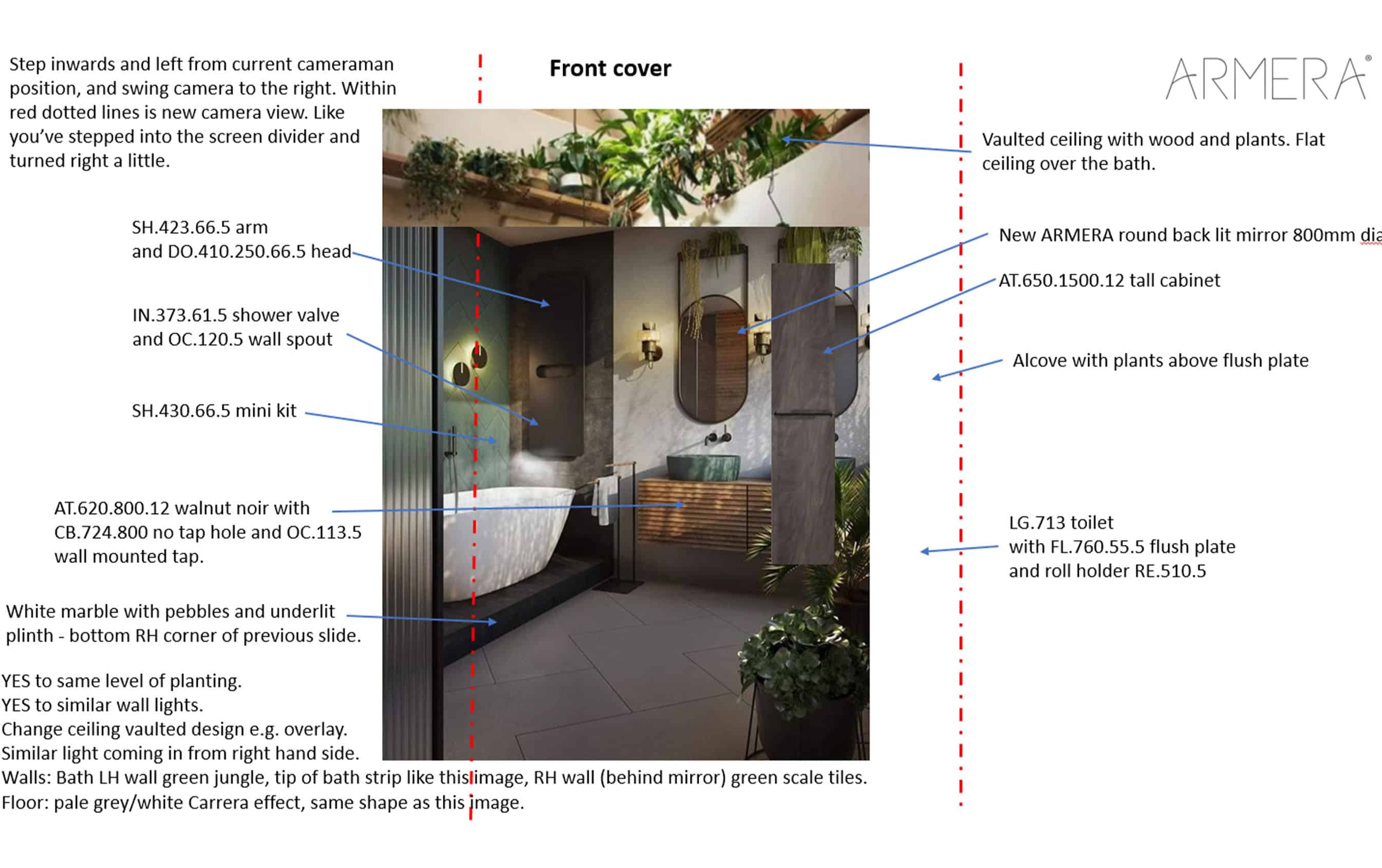 The
Challenge
Armera faced the challenge of creating a brochure that would captivate customers and set their brand apart from the competition. They approached us to produce a hero shot that would serve as the centerpiece of their brochure, expecting it to enhance their overall marketing efforts. They wanted the image to be eye-catching and visually appealing, driving customers to delve deeper into their catalog.
To bring Armera's vision to life, the client provided us with a marked-up reference image as a creative brief. This reference served as a visual guide, indicating specific product placements, material preferences, and desired architectural modifications. Armera also provided us with 3D models of their furniture products, allowing us to seamlessly integrate them into the final composition.
While Armera typically aimed for realistic and achievable visuals, the hero shot for this particular project took a different approach. It incorporated a lush greenery aesthetic that was visually enticing, even if not entirely practical for everyday households. This unique artistic direction turned out to be a remarkable success, attracting customers' attention and fueling a surge in orders.
The execution phase involved translating the detailed brief into a visually captivating composition. With the composition, lighting, materials, and products already specified, our team faced the challenge of finding realistic plant models that met the client's approval and seamlessly blended into the scene. To ensure the desired composition worked effectively, we initially produced a white block shot, placing the focus solely on the products.
After establishing the composition, we applied materials and meticulously crafted a detailed lighting setup. This allowed us to generate a low-resolution render, which we presented to the client for feedback. Through two rounds of feedback, we fine-tuned the image until it met and exceeded the client's expectations. Once the final shot was approved, we rendered it out in high resolution, ready for implementation in Armera's brochure.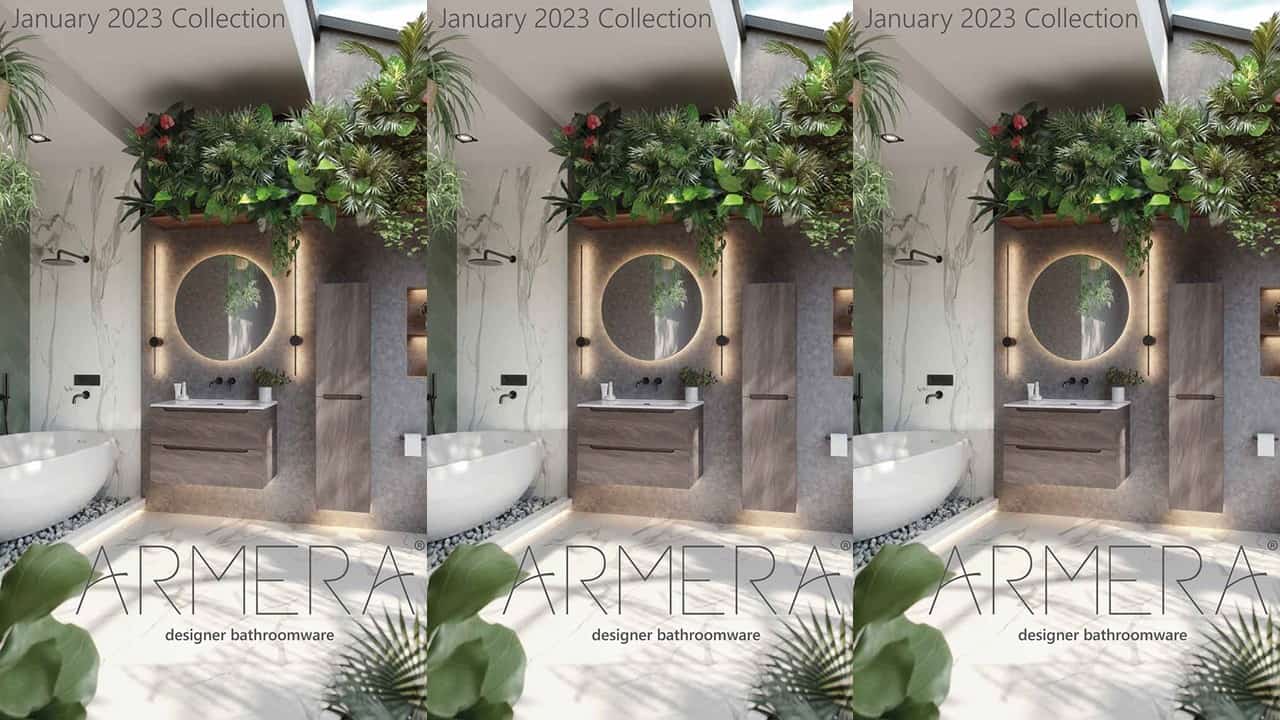 Through the seamless collaboration between Armera and our CGI render studio, we successfully transformed their brochure into a captivating visual experience. By combining Armera's vision with our technical expertise, we crafted a hero shot that transcended realism to create an alluring and inspiring atmosphere. The image's exceptional performance in attracting customers and generating business proved the immense value CGI renderings can bring to marketing initiatives.
The decision to partner with our studio resulted in a runaway success for their brochure, positioning their brand as a go-to choice for bathroom furniture. With our meticulous attention to detail and commitment to delivering exceptional visual quality, we enabled Armera to connect with their target audience on a deeper level, driving engagement, and fueling business growth.
DOWNLOAD

THE ARMERA BROCHURE
CONCLUSION
"We've received multiple positive comments about the ARMERA book front cover, and not just from our retailer customers who are proud to present our brochure, but also end customers who have phoned us and said that they've been given a pile of catalogues and chosen to use ours because it is the most attractive and easy to use."
Sarah Williams, Managing Director at Armera