Rippon Homes has been building homes across the East Midlands, from Leicestershire to Nottinghamshire, Derbyshire, Sheffield and Lincolnshire, for over 60 years since the company was founded in 1953.

Providing everything from one- and two-bedroom starter homes to five-bedroom and large executive homes, Rippon Homes is going through big changes, with a new team implementing fresh ideas and embracing new technologies and ways of connecting with home buyers.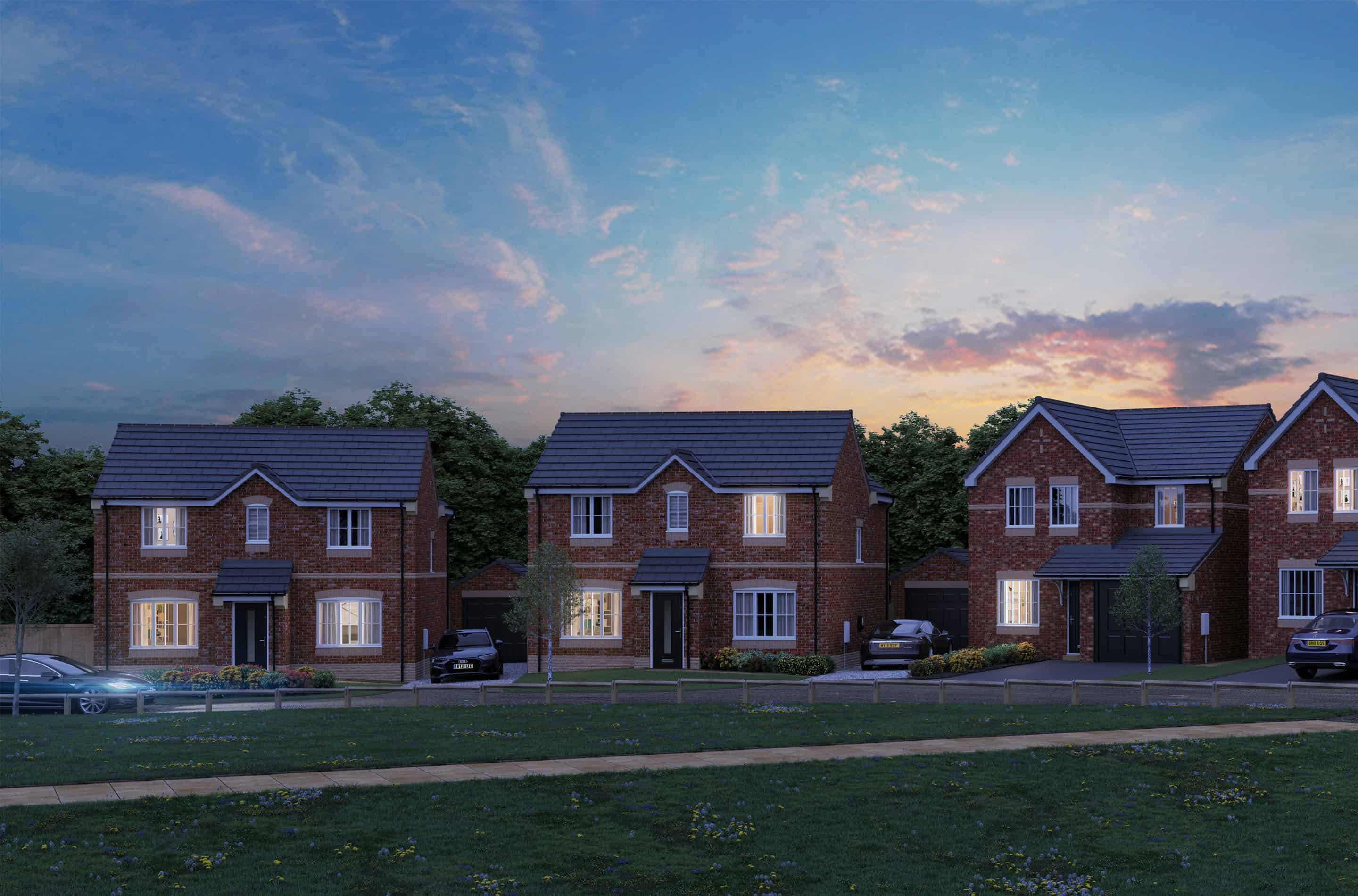 The challenge
The team came to us for help achieving their two main objectives: they're looking both to increase house sales – maximising forward sales is a special focus – and to refresh the Rippon Homes brand, by reaching new house buyers and keeping in touch with previous buyers, using relevant content on a variety of channels.

Like many property developers, the company is still relatively new to social media, having previously relied on local newspaper advertising, billboards and community magazines, but the channels it uses to connect with house buyers are increasingly online ones: property portals, Instagram and Facebook.

The team needs content that captures the attention of their target audience and reflects the aesthetics and quality of their homes.

For social media, in particular, they want to take advantage of the opportunity to show potential buyers different sides of properties –more relatable images that help them imagine their lives there.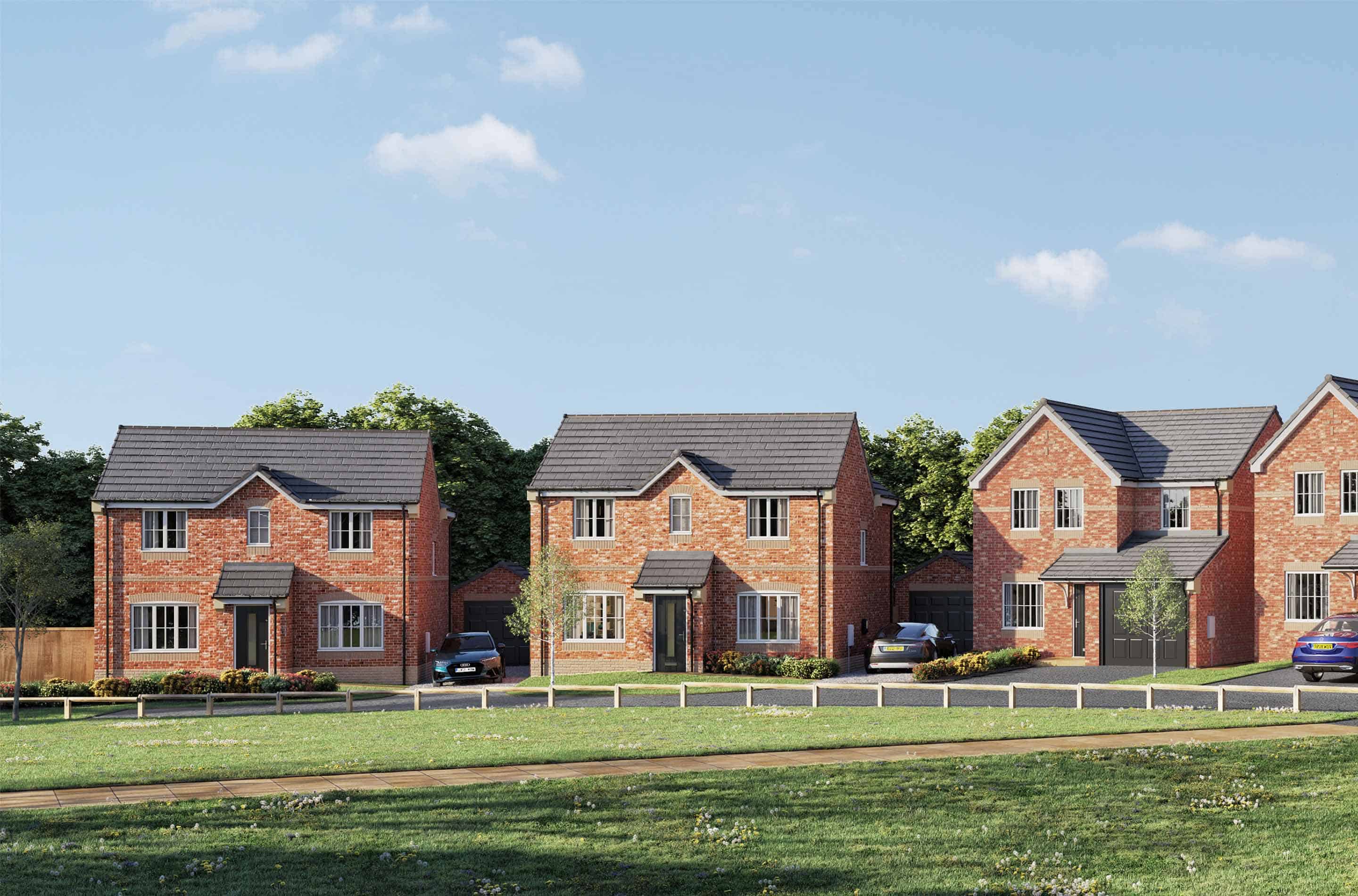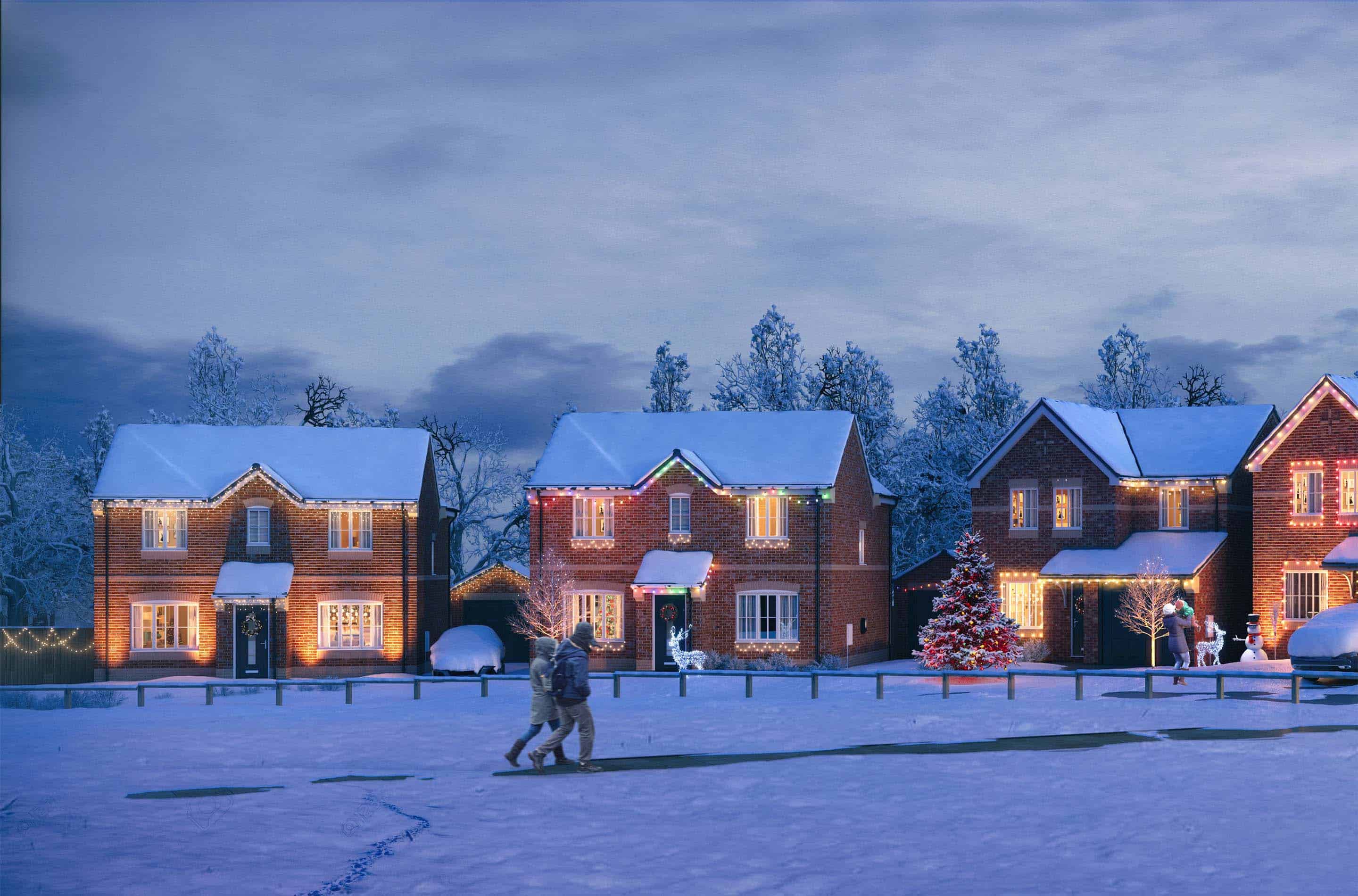 Rippon Homes approached us and asked us to show them some examples of CGI they could share on their channels to give their brand a fresh feel and to sell more houses.

We showed them that, with our approach, they could be connecting with many more potential buyers.

Since starting to work together, we've taken the time to understand exactly what they're looking to achieve and who their target audience is.

For each new development, we create the CGI shots, selecting the most attractive elevational views of properties using CAD drawings, materials and finishes, and site features.

Working with the Rippon Homes team, we select the most attractive angles for street scenes and ensure accuracy in technical details such as brick colour matching and roof lines.

Once we've created the main product shots, we produce a series of images designed to engage home buyers across different channels, using our knowledge of what's effective on social media and what different audiences respond to.

For some, this involves shots showing homes at different times of day, such as dusk, which can be popular in winter, or a sunny morning, which is often preferred in spring and summer.

For others, it can mean making the shots more relatable by selecting relevant scenes depicting life moments, such as unloading the shopping from the car or taking bikes out of the garage, in line with our customer understanding.

This range of relatable content enables Rippon Homes to reach and engage future and past buyers across all their channels, increasing views, website visits, bookings and, ultimately, sales.

Julie Johnson, who is the sales and marketing manager at Rippon Homes, says:

"Now we're adding in extra props, it's exciting as we're doing something a bit different. There's one with a guy coming out of his garage with a lawnmower, and another with bikes all over the driveway – I can totally relate to that!

"It's great because it means, if we have a site development that's coming up that could suit young families, we can share images of a woman, outside one of the homes, taking her child out of the pushchair and putting them into the car. It just makes it so much more relatable to our customers.

"What they say is you've got to see something three times before you act. The first time you look at it, you carry on flicking through pages in a magazine or scrolling through posts on social media. The second time you notice it, and the third time you act upon it.

"With the CGI Image Foundry creates for us, we aim to show them something with the wow factor – something they can relate to and that excites them sooner in their buying journey, meaning they act quicker and come to us rather than a competitor who's only showing them the same old basic images."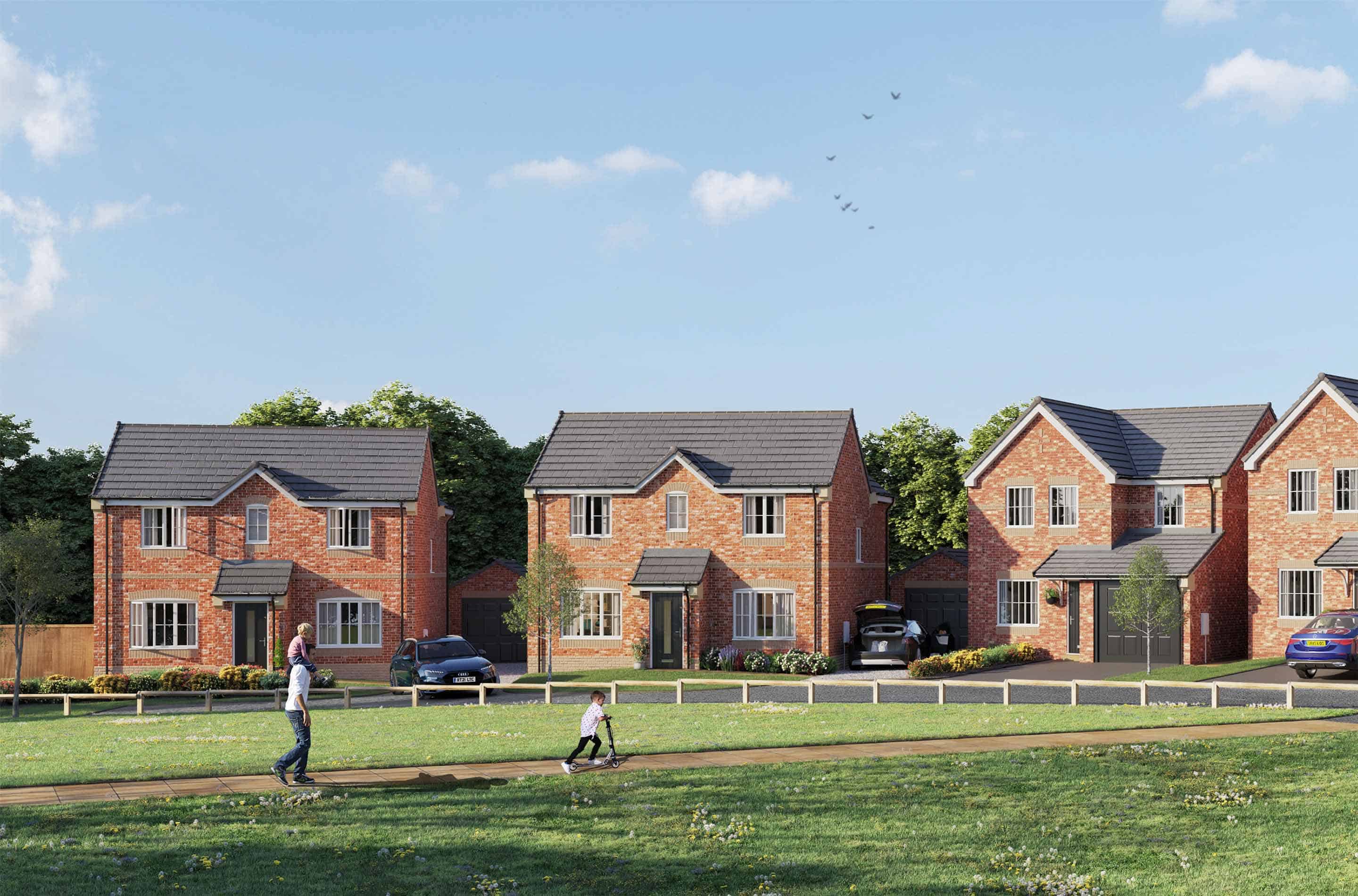 By engaging future and past buyers on social media, the Rippon Homes team is able to drive more traffic to the website where people can find out more and arrange to see show homes.

"We've just gone through a rebrand, changing how we present ourselves in our brochures and placing more emphasis on social channels. It's all come together really well, and the new CGI just adds that extra level of excitement and vibrancy. We're excited to start on interior CGI in the next phase."

Alongside CGI used in signage, brochures, on the website and property portals, this has helped Rippon Homes greatly increase the number of homes they sell.

"Within around 18 months, we've increased our completions by 325% – we're really heading in the right direction. Forward sales are a big part of that, and we can only do it with the CGI we get from Image Foundry for the signage, before we even have brochures.

"The signage went up recently with CGI on it for one of our sites, and it created so much interest. For us to sell four houses within the first week of release without a brochure yet, that's amazing.

"We always try to look at everything through our customers' eyes. You have to paint a picture for them to get their buy-in right from the start – and the CGI that Image Foundry creates helps us do that."
We'll arrange a call to find out how we can help you.