A major player in logistics technology
The Pilot Group plays a key role in several industries to meet logistical challenges with technical solutions: from EV charging points to air quality monitoring systems. They work with large clients like Amazon, Tesco and National Rail so that they can streamline their services.
They wanted to find a way to show off all the services they offered in one place, so they reached out to us.
Virtual showrooms
Multiple virtual reality showrooms
VR interactive CGI
Interactive virtual CGI with information points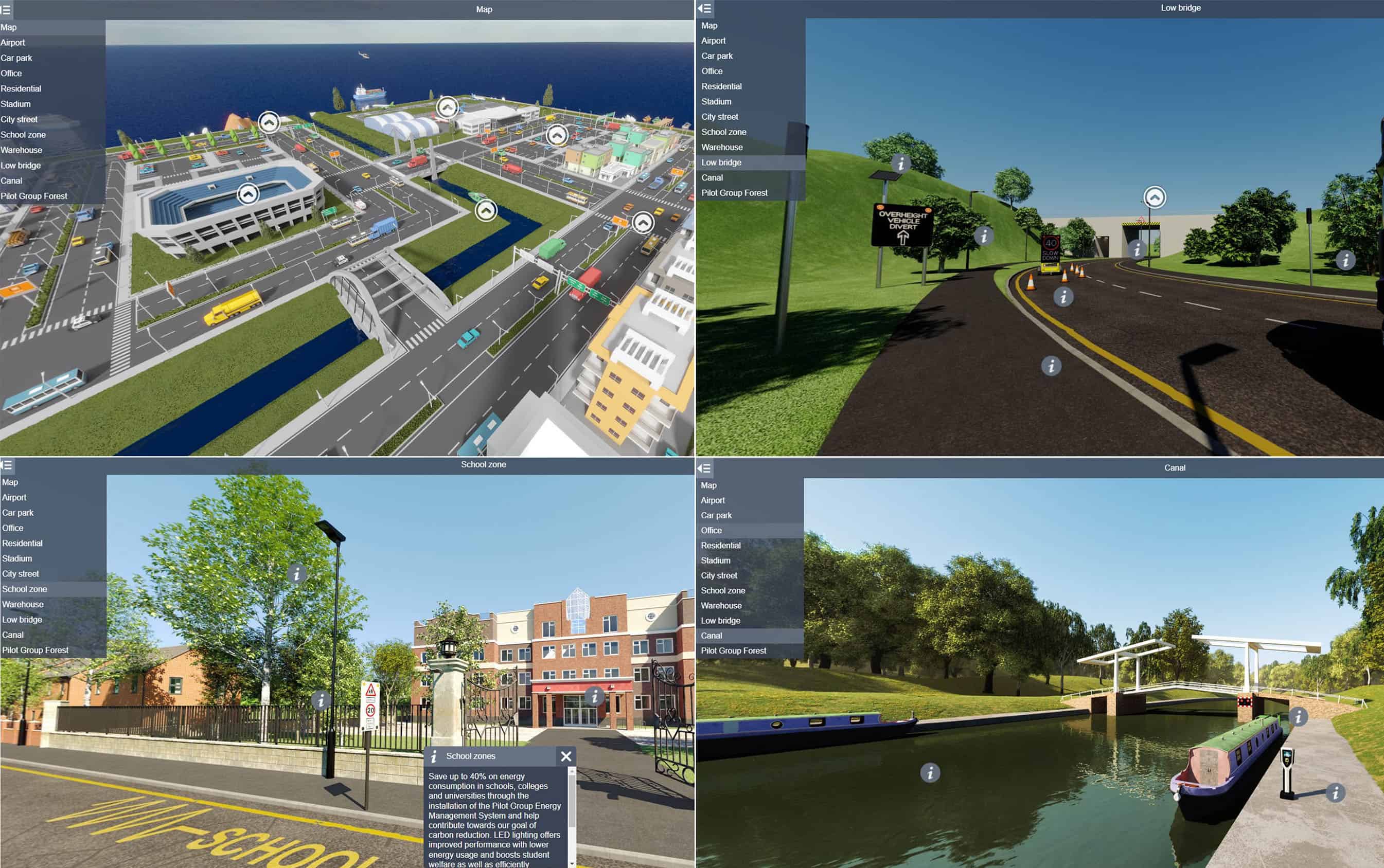 Creating an interactive showroom beyond the usual scope.
The
challenge
The largest challenge was agreeing upon a way to show the Pilot Group's services seamlessly and in one place together. Given the significance of the project, it had to work perfectly, and each service had to make sense sitting side by side in CGI.
The sheer variety of services and scenery that needed modelling made the project exciting, innovative and much more complex than usual.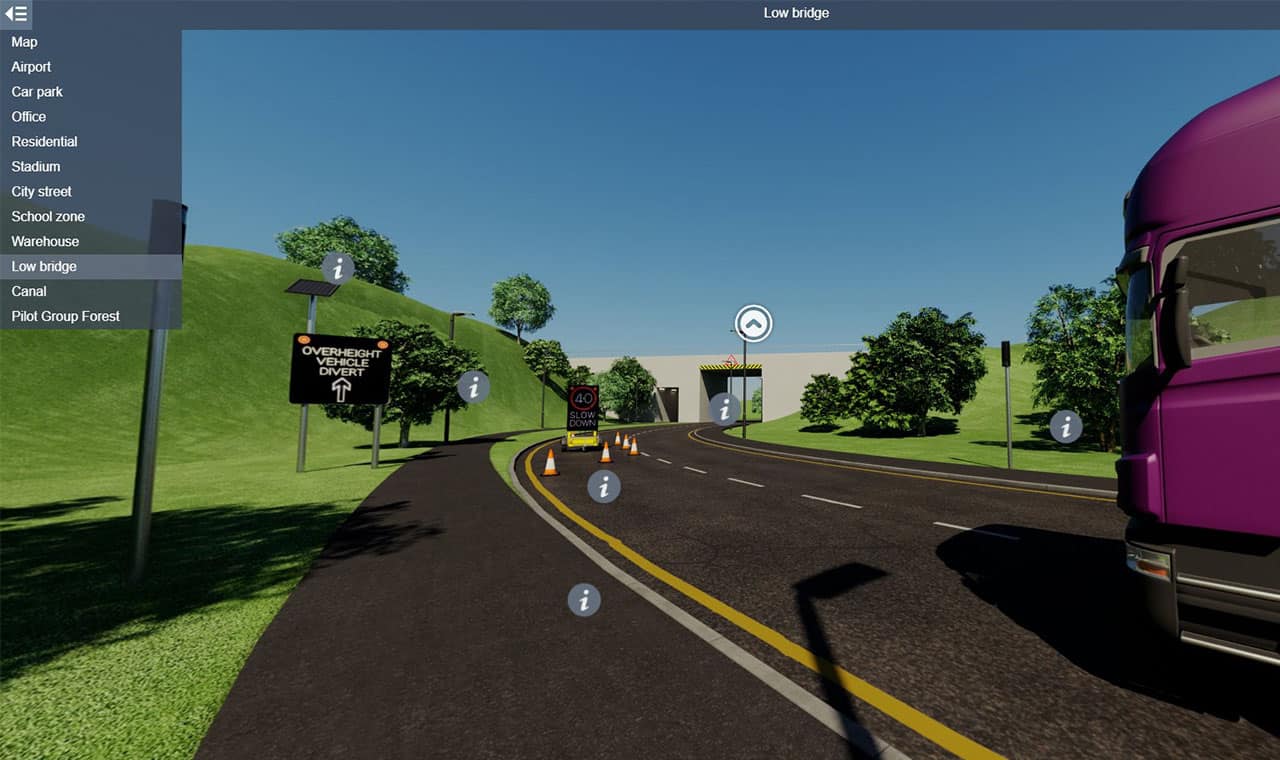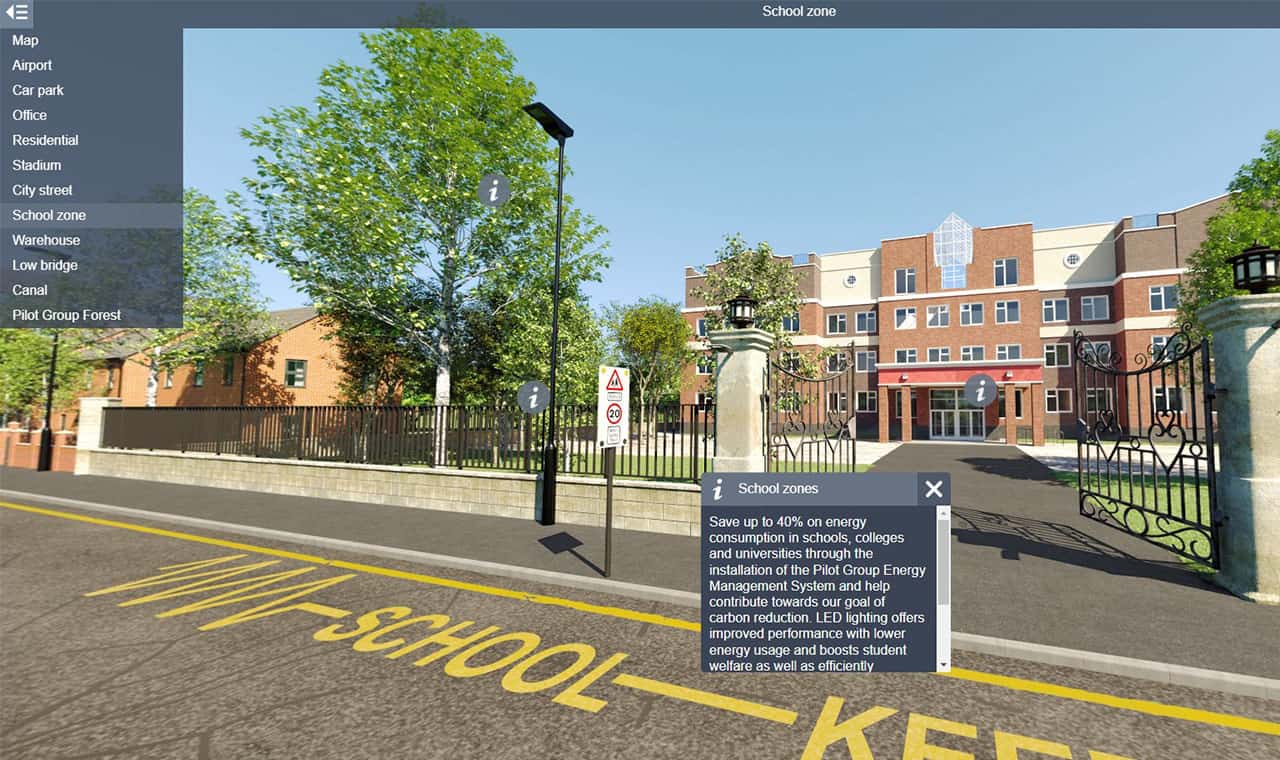 A single showroom hosting multiple VR interactive showrooms
The scale of this project went well beyond the standard interactive showroom. So we created a virtual town as a base from which users could click information points and select specific products and services. The virtual town contained 11 different information points. However, when clicked on, each of these information points led to a whole new virtually modelled location with its own information points.
For example, if a client clicked on the stadium on the interactive map, they could then zoom right in and access a complete, virtually modelled stadium - which then had 4 more information points contained inside which the user could pan around and click on.
This was the case for several different landmark locations on the map - from low bridges, to electronic canal solutions - each with its own modelled location and information points.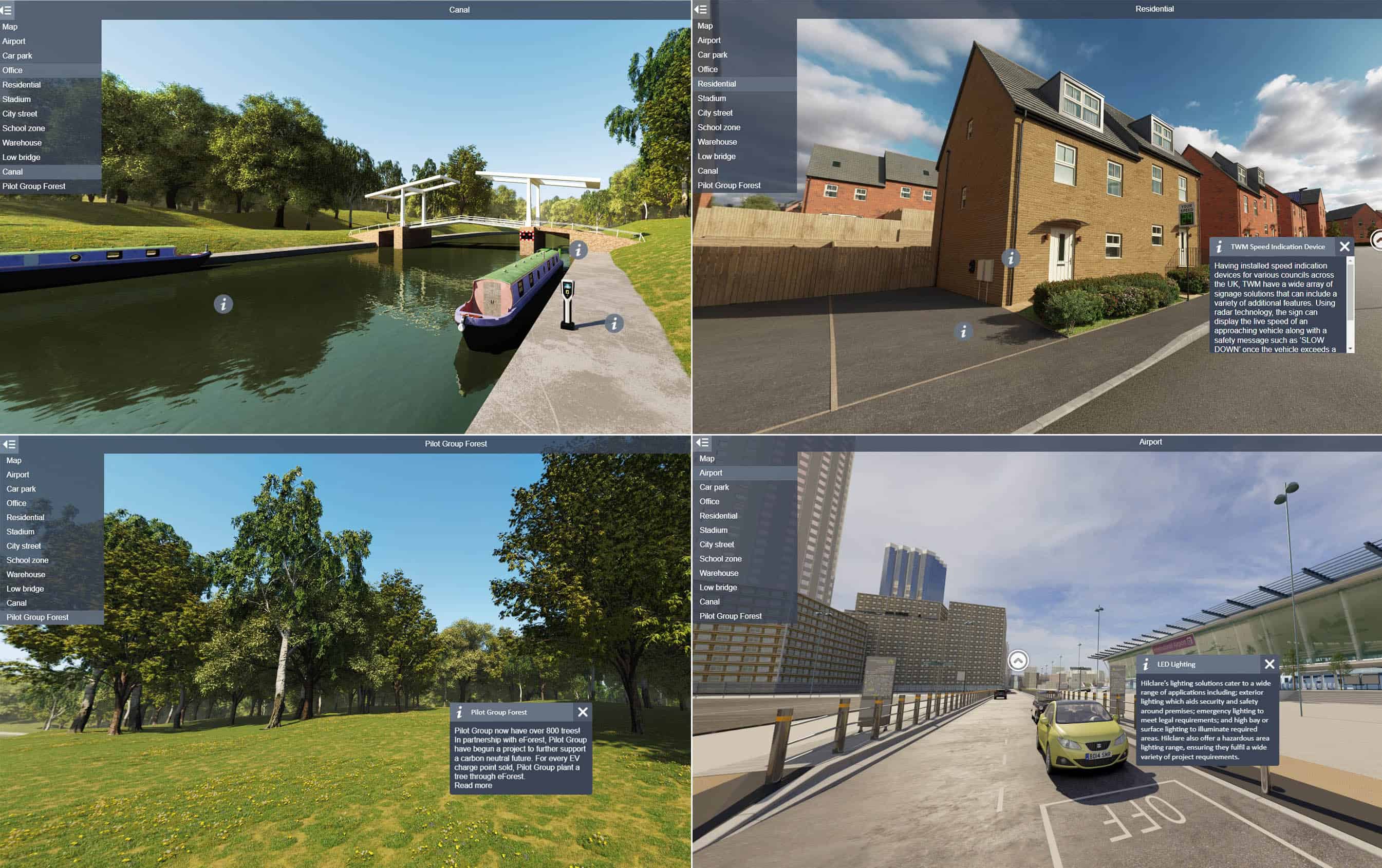 A single, visual point of access for customers
This project had several highlights. The fact that each area was modelled individually and then carefully brought together into a single interactive showroom was a landmark achievement - it seamlessly allowed clients to browse the Pilot Group's services and products in one place.
Since its release, it has become a mainstay on the Pilot Group's website as a key location where clients can visually browse services and see their innovative projects in multiple sectors.
(View the finished work here: https://www.thepilotgroup.co.uk/virtualshowroom/)
VIEW THE FINISHED PROJECT
HERE
See how we can help you with you project.
Whether it is an ambitions interactive VR showroom or CGI images, we can help you market your properties and products effectively using digital media.