Visualising Your Space With An Interior CGI
Back
Image Foundry | 08.05.2017
With quite a number of years under our belt in the industry now, we have worked with interior designers, house builders, retail establishment owners and some of the UK's top house builders to create interior spaces for marketing purposes.
We are supplied with floor plans and cross sections of the space but more often than not, we are asked to produce an interior with little direction. We understand that our clients often need a little direction themselves; it is our job after all to visualise spaces, and so, we supply our client with the ideas of how these spaces can look. Changing lighting and textures can drastically alter the image and we think this stage is very important to explore with our clients.
As a rule, a lot more detail and time goes into an interior CGI; perfecting props to lighting to the colour of the units can make a big impact on the feel of the image. This can leave clients questioning the need for an interior CGI when they can instead just an exterior. Although we have many clients who only ever feel the need for exteriors, an interior shot has the potential to make that sale, make someone pick up the phone or choose you over the competition down the road.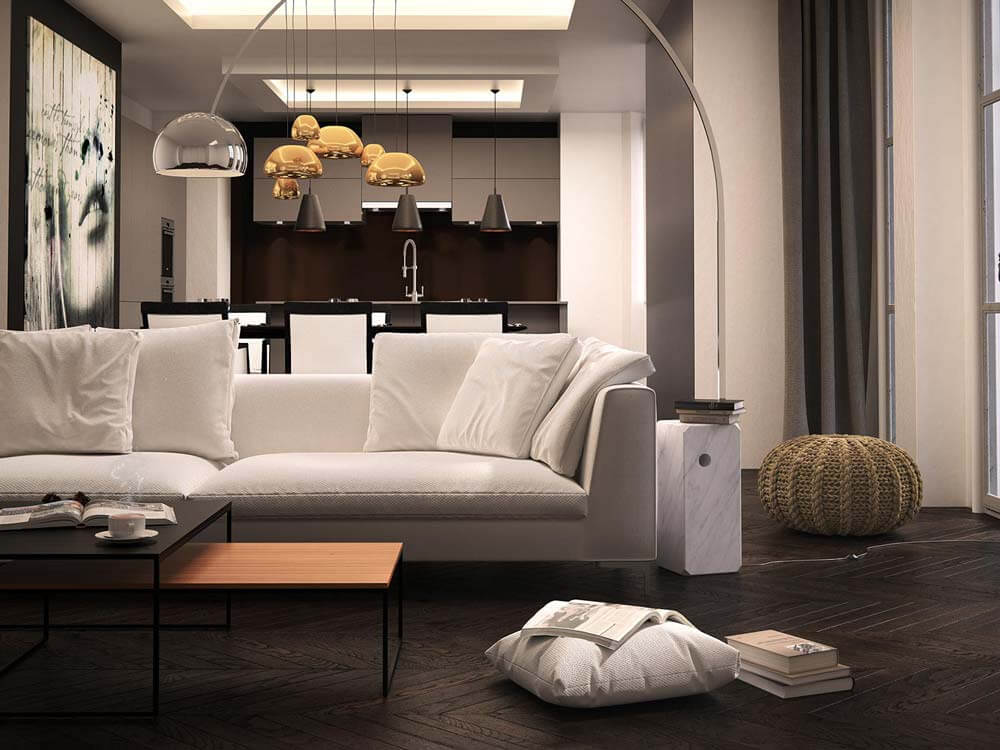 There is no comparison in producing a visualisation which is correct down to the millimetre from architect drawings, adding existing styling touches which will be in the property on the day your customer picks up their keys, down to the light fittings in the en-suite. This also opens up part of the design process within a property; using our interior designers to alter the interior look if you're unhappy. We can change the colour of wall or the texture of a sofa as many times as you like, until it's perfect. This gives you the power to perfect your interior, before a brick has been laid. Also saving on possibly very expensive styling decisions which may be changed later down the line.
Often, interior visualisations draw more attention to a property. For a potential customer who is trying to decide where to spend their life savings, just a few more images to ignite their imagination is priceless. The beauty of an interior CGI, as opposed to an exterior is how much we can personalise. The exterior of house will need to be in keeping with how it looks in reality and it's surroundings, there's no arguing that but an interior can be exactly how you would style it, or how your target demographic would. Choosing a certain kitchen, cooker hood or wall colour can really impact on who is drawn to the image, even more so if you choose to personalise a number of different interiors.
From a technical perspective, CGIs, in particular interior visualisations, have come a long way in a short space of time. Now having the ability to use 3D scanned textures, we can essentially wrap a real life texture around a 3D model, using our software to calculate how real light would interact with that texture. Textures at one time could let an interior down, now no image has an excuse.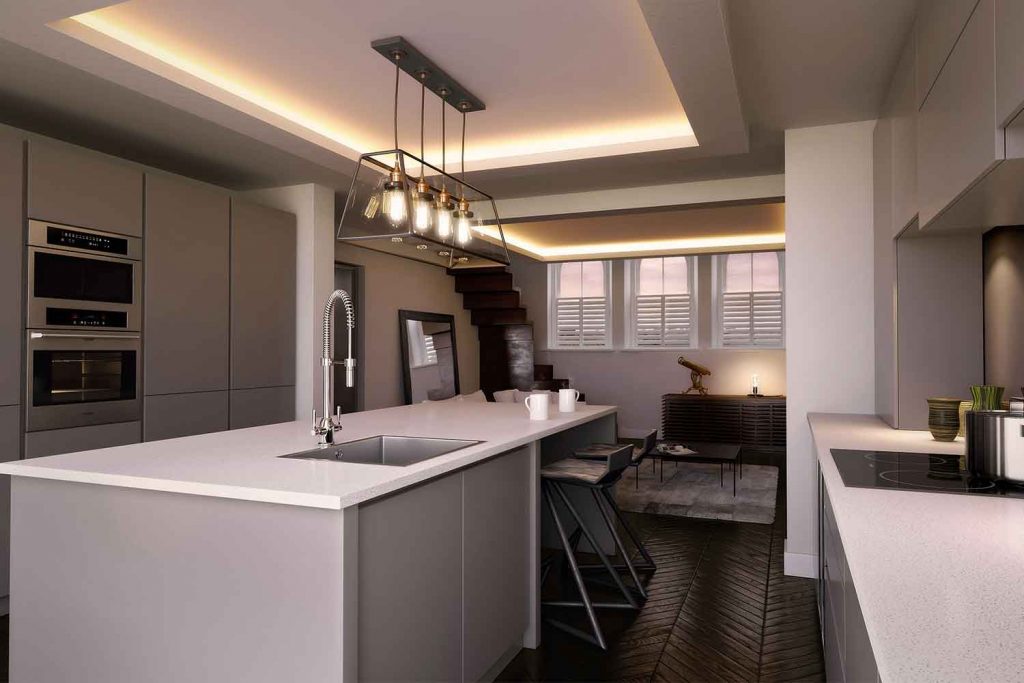 We have found our best interior images have the combination of the following:
An interesting space
A strong and defining style (with a mood board)
Real life textures
Creative lighting
Whatever the purpose, it's hard to deny the practical benefits of and interior CGI; giving customers the potential to visualise exactly how their future home will look, or how your product would sit in their dream kitchen. An invaluable sales tool, and that's before we touch on the process of designing your ideal interior right before your eyes.