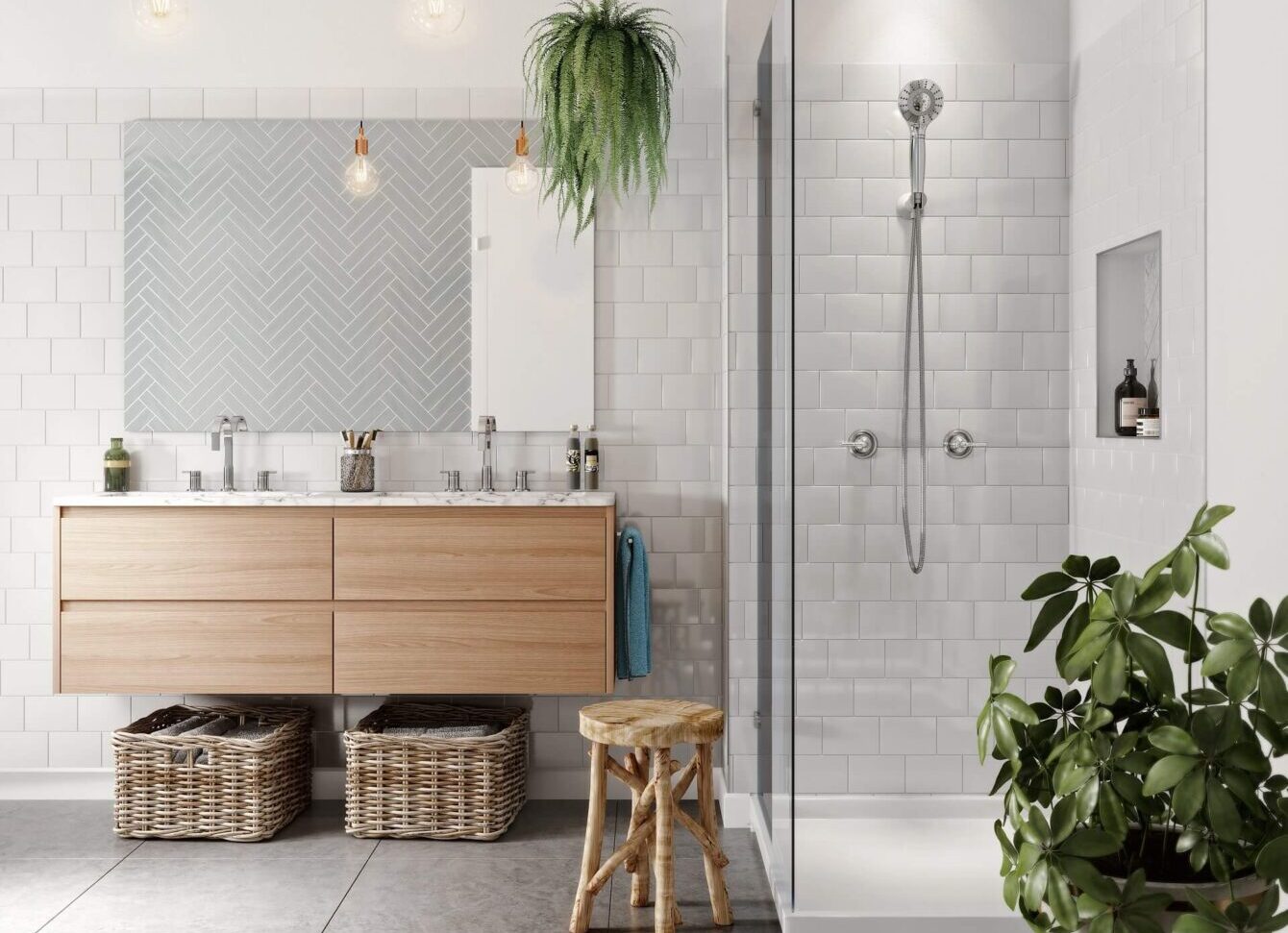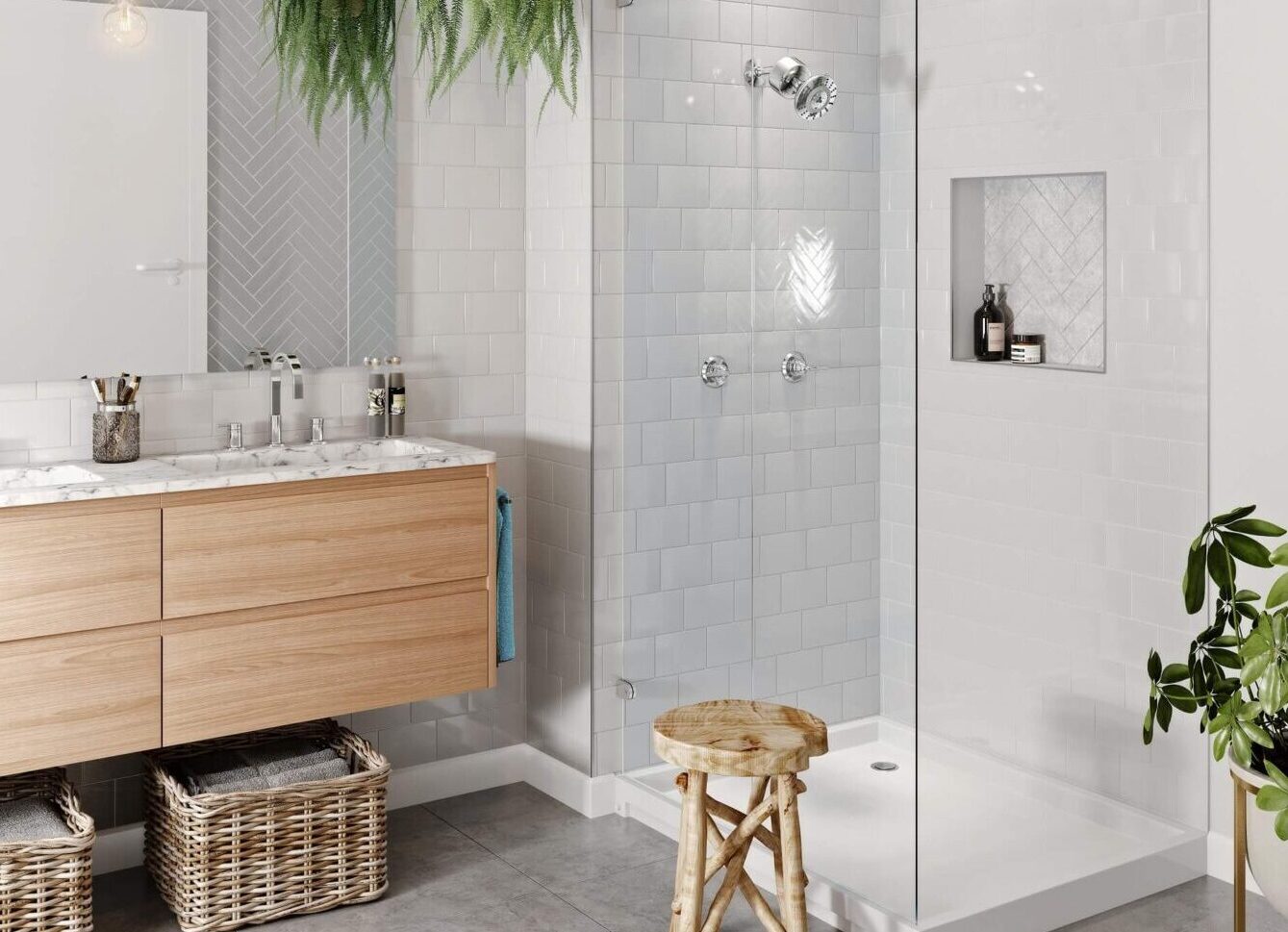 FROM CONCEPT TO PHOTO-REAL RENDERING
Sprite Industries
We met Sprite Industries a couple of years ago at a trade show and were thrilled when they got in touch and asked us to collaborate with them on their new marketing imagery. They knew that lifestyle imagery is what really sells and they wanted help pushing sales on a particular product line. We had a zoom call to chat through exactly what they wanted to achieve and then plotted out how we would get there. We provided them with a list of questions to help shape a creative brief. Our stylist then produced a moodboard based on the brief to ensure the shots appeal to the right market. Once the bard was signed off we ran into production. Normally we only share the final images, but on this occasion we thought you might like to see some of the early white blocks, and artists layers.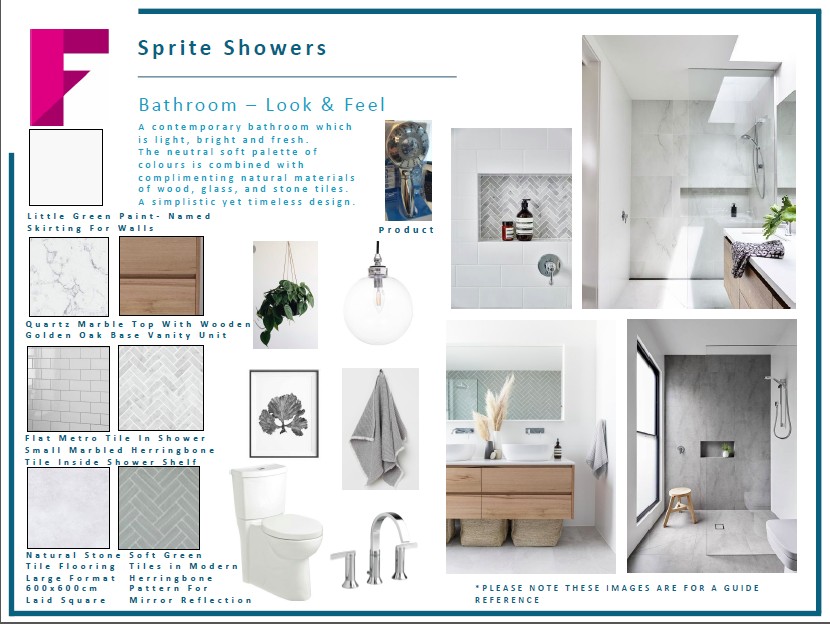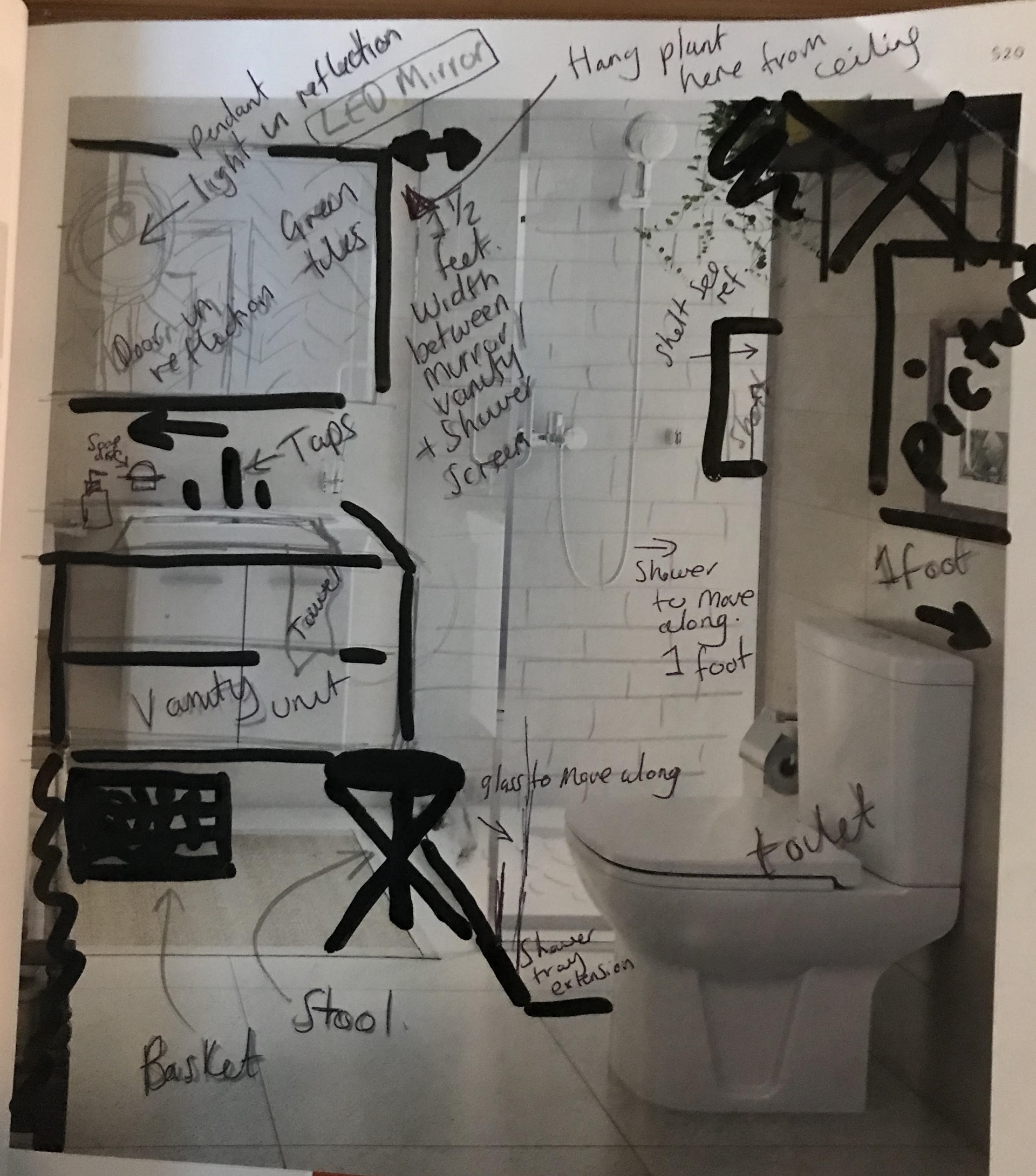 While it was important that the bathroom felt like a space our audience wanted to inhabit, it was also important that the space was a true reflection of the types of spaces the customer base is likely to be working with. It's the classic mix of aspiration and being within reach. The customer base is both US domestic and global, with a very wide age range. The set had to have a wide appeal erring towards a west coast feel. While the product is cost conscious, there's no doubt it can be an essential component of a fabulous lifestyle, and that's what we wanted to capture.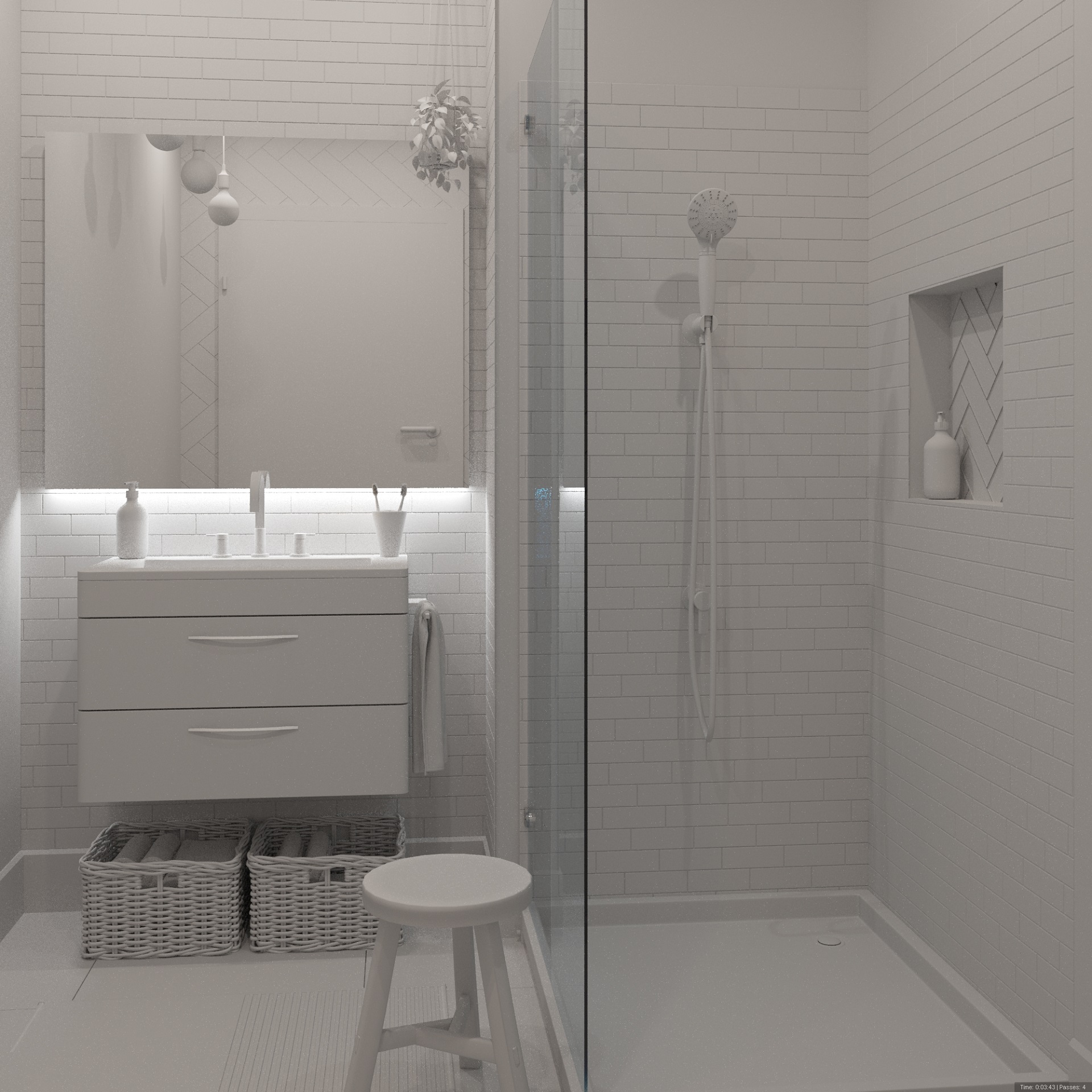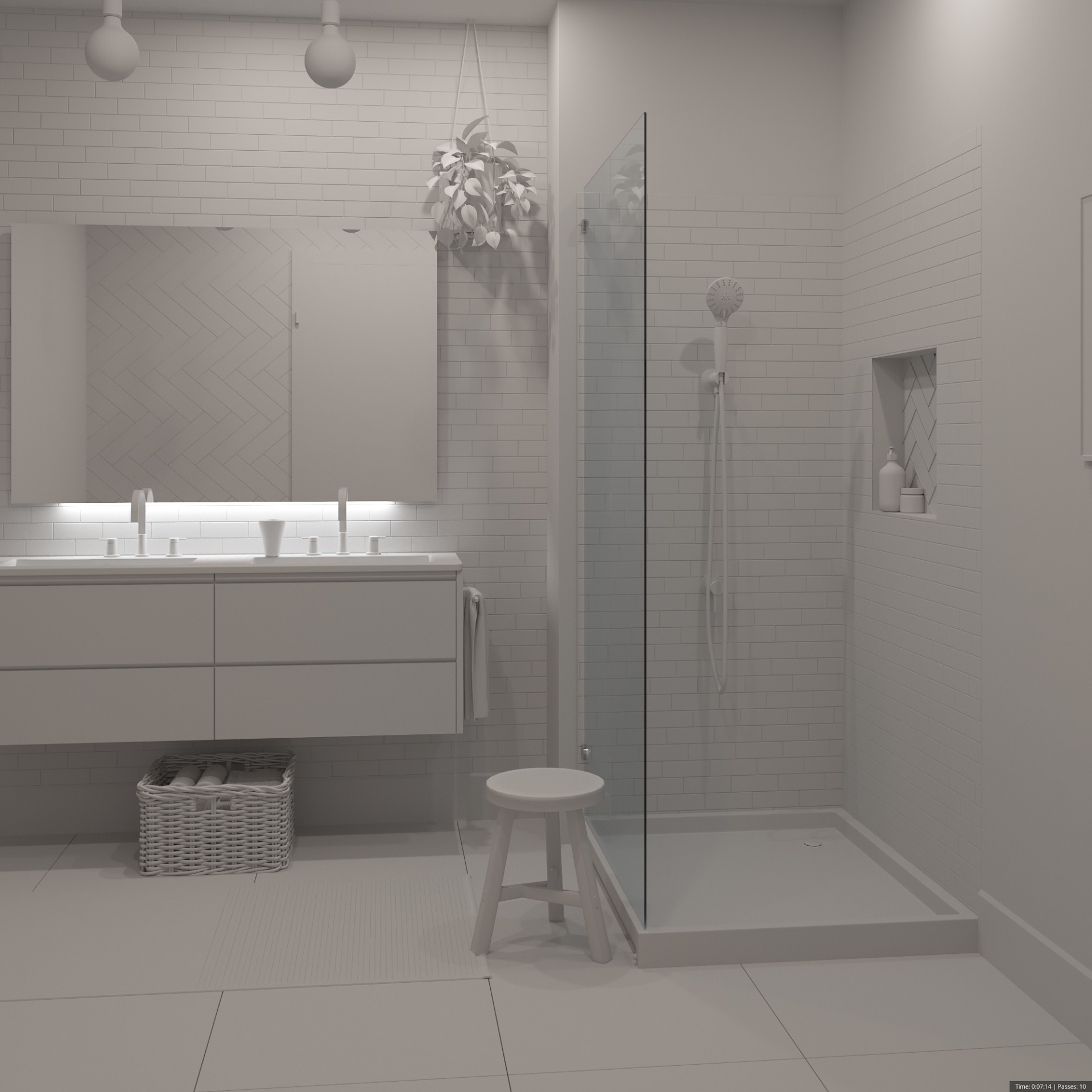 These are what we call "white block shots". These are our initial starting point once we start working in 3d and fleshing out the space. The smaller shots are some of the earlier drafts where features needed changing (such as removing the toilet) or camera angles needed adjusting (composition is key!).
These views give a great insight into the level of control a proficient 3D artist exerts on a scene.
1
This view shows the effect of main directional light on the scene. Lighting is pivotal to a successful image.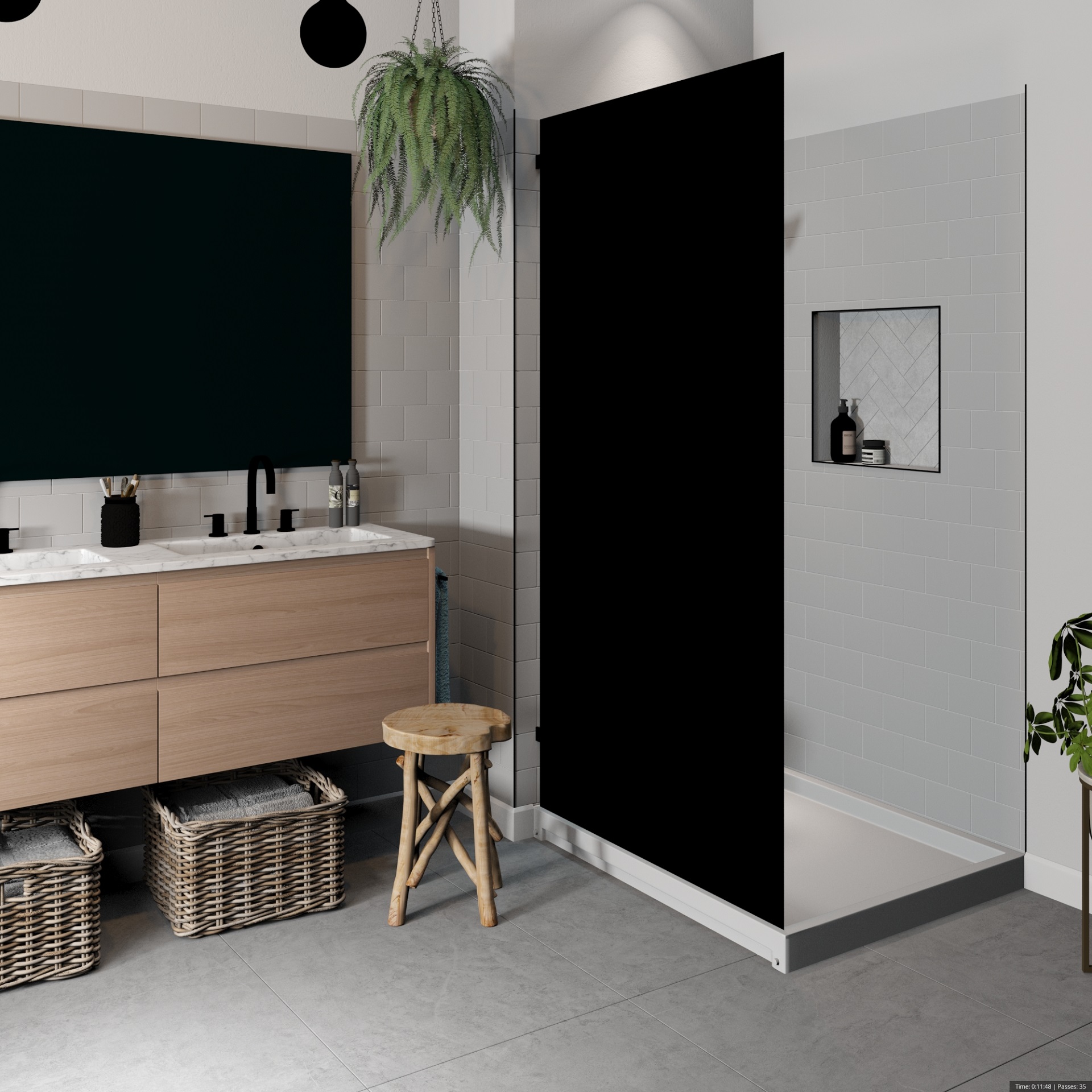 2
Here the artist is controlling the level of reflectivity of every surface in frame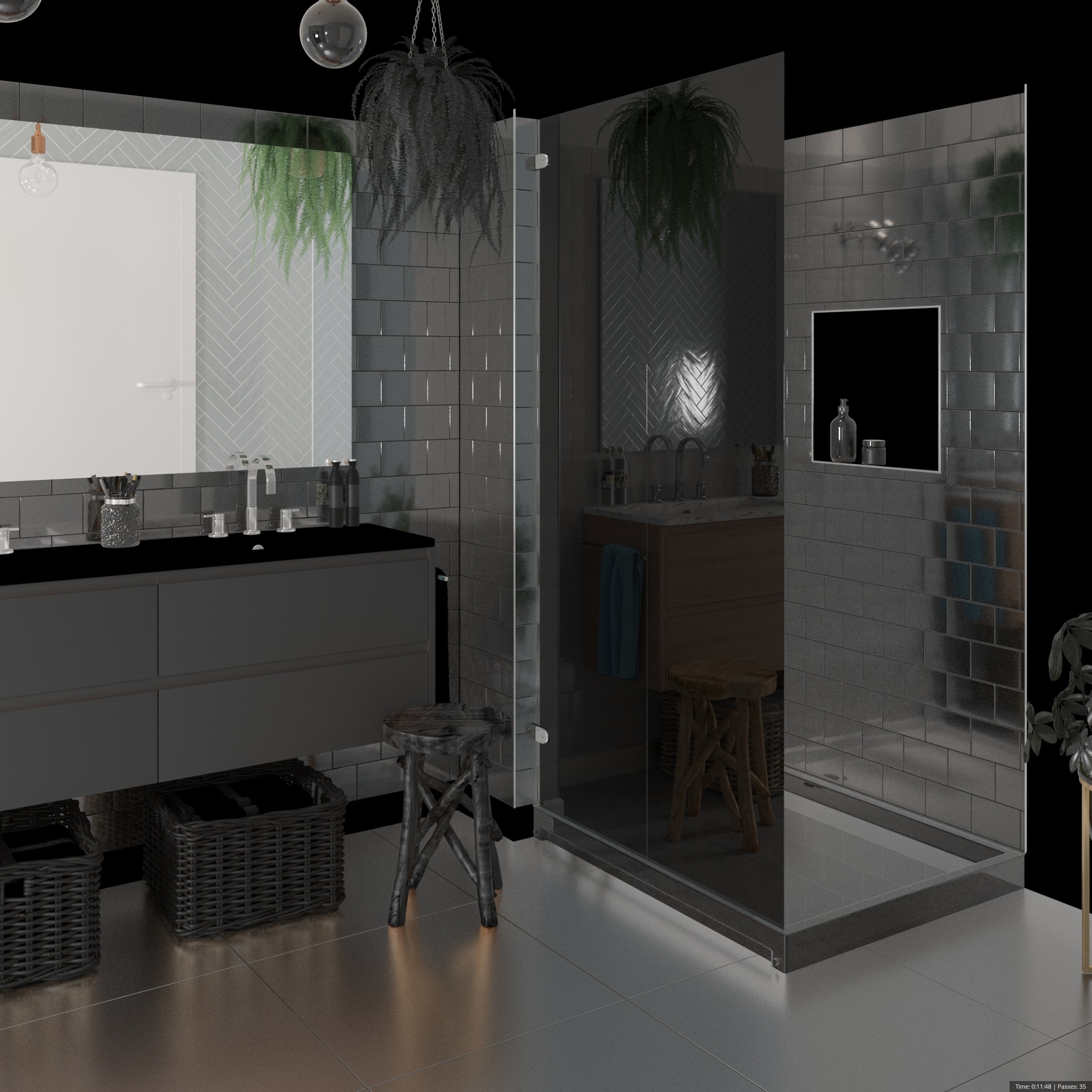 3
This view soley shows the objects that have levels of transparency assigned as part of their properties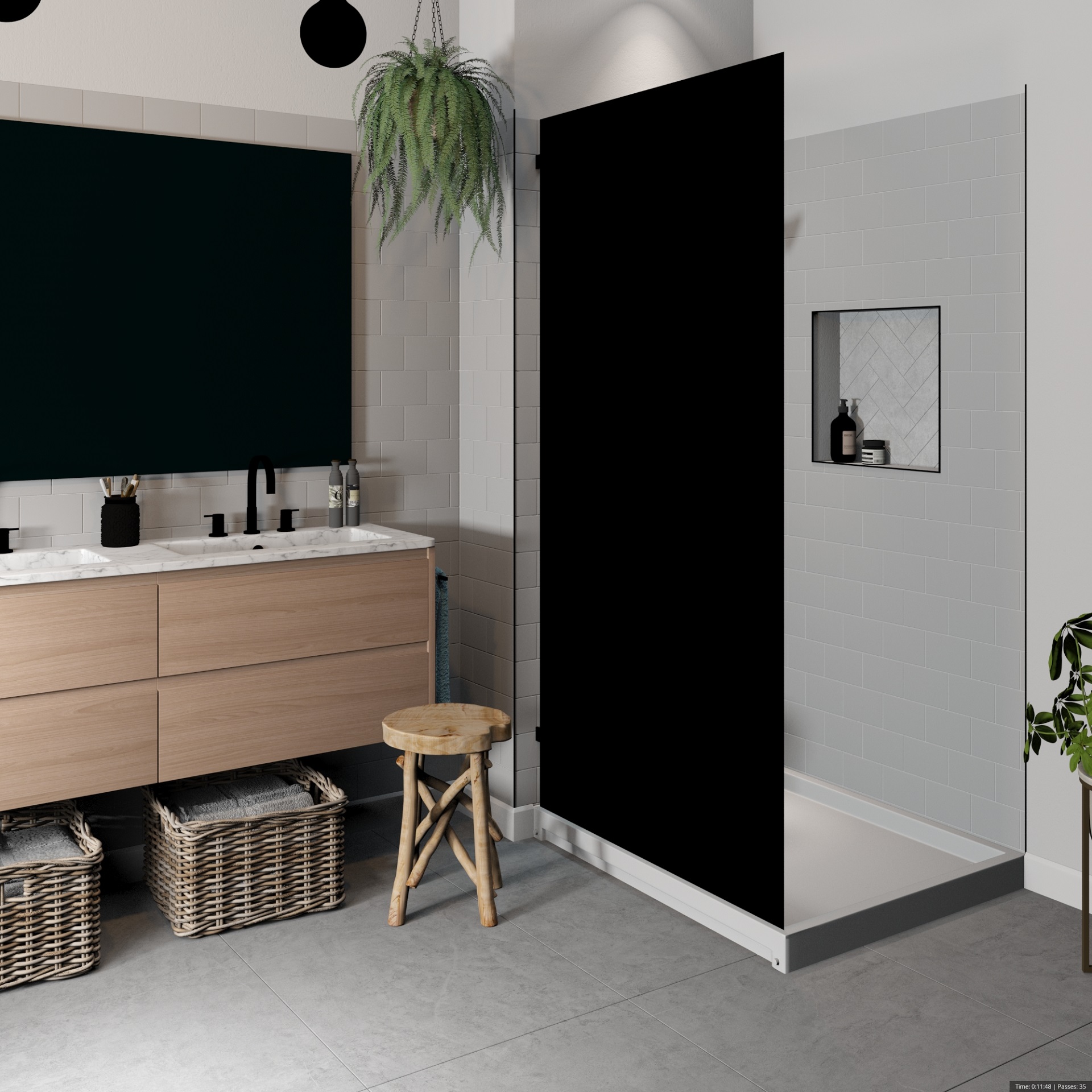 4
Depth of field, or focus.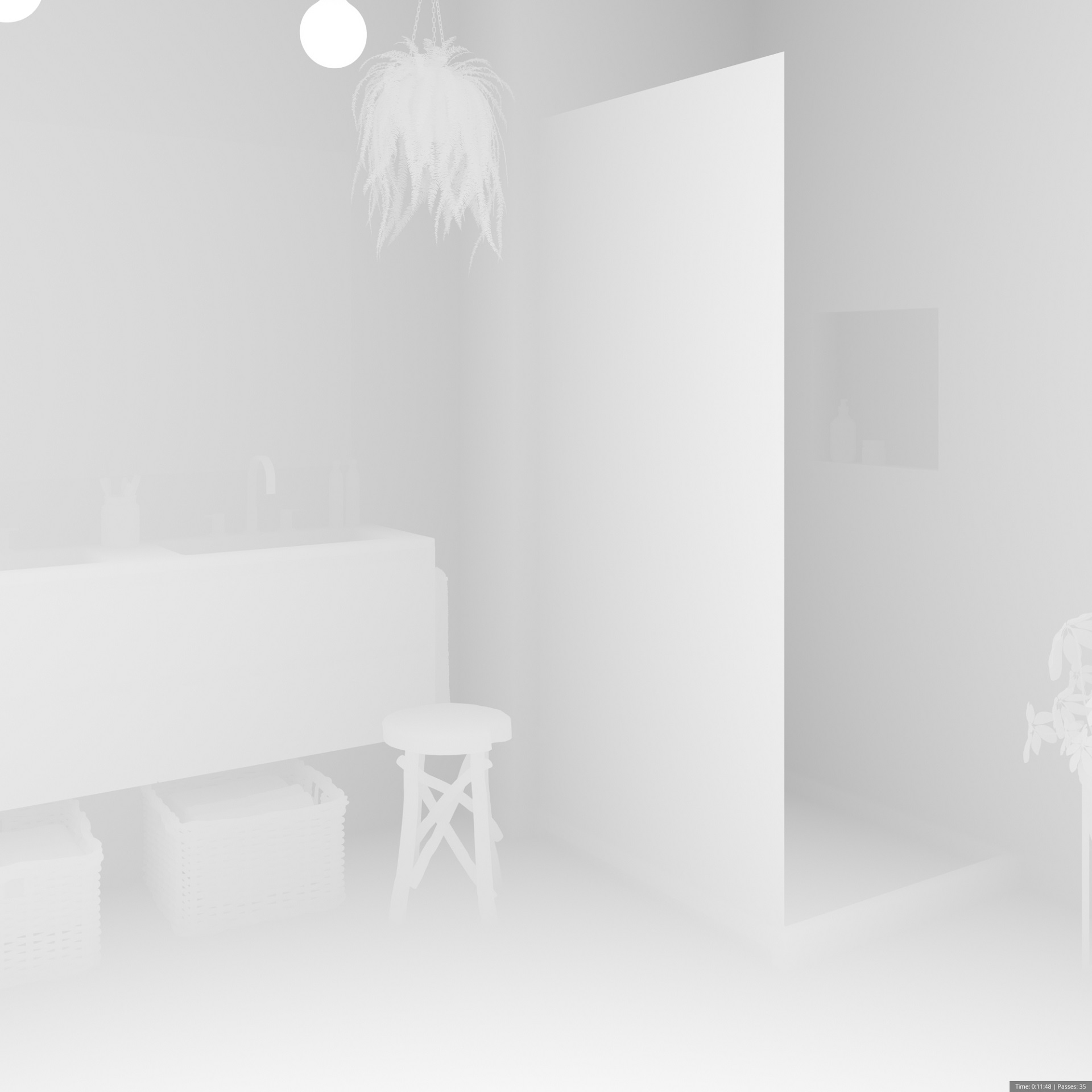 5
This is a selection pass. each individual area modelled can be selected individually or as part of a group for the artists to effect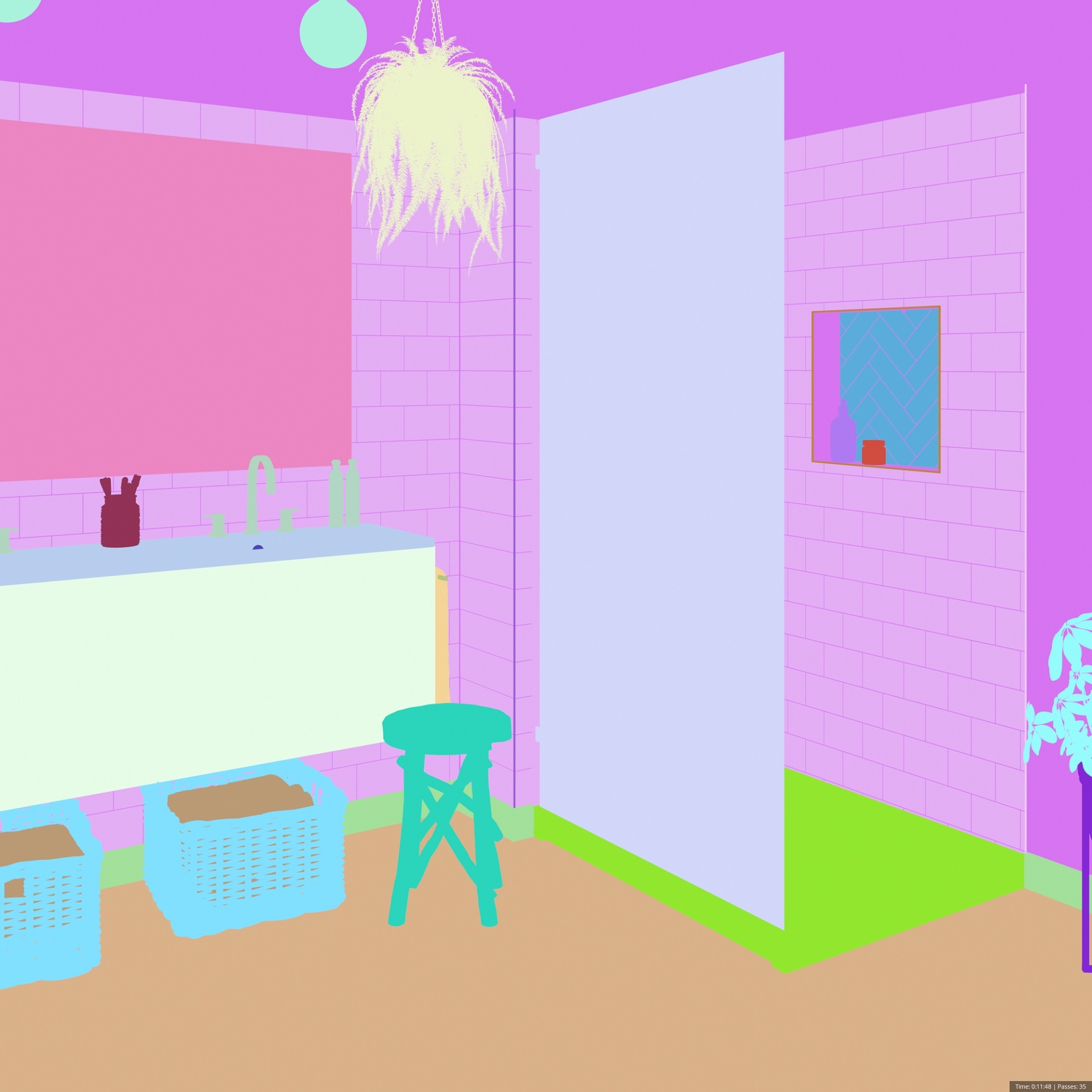 6
What we can see here is the effect of Ambient Occlusion. In short, this effect highlights shadows in the finer details of an object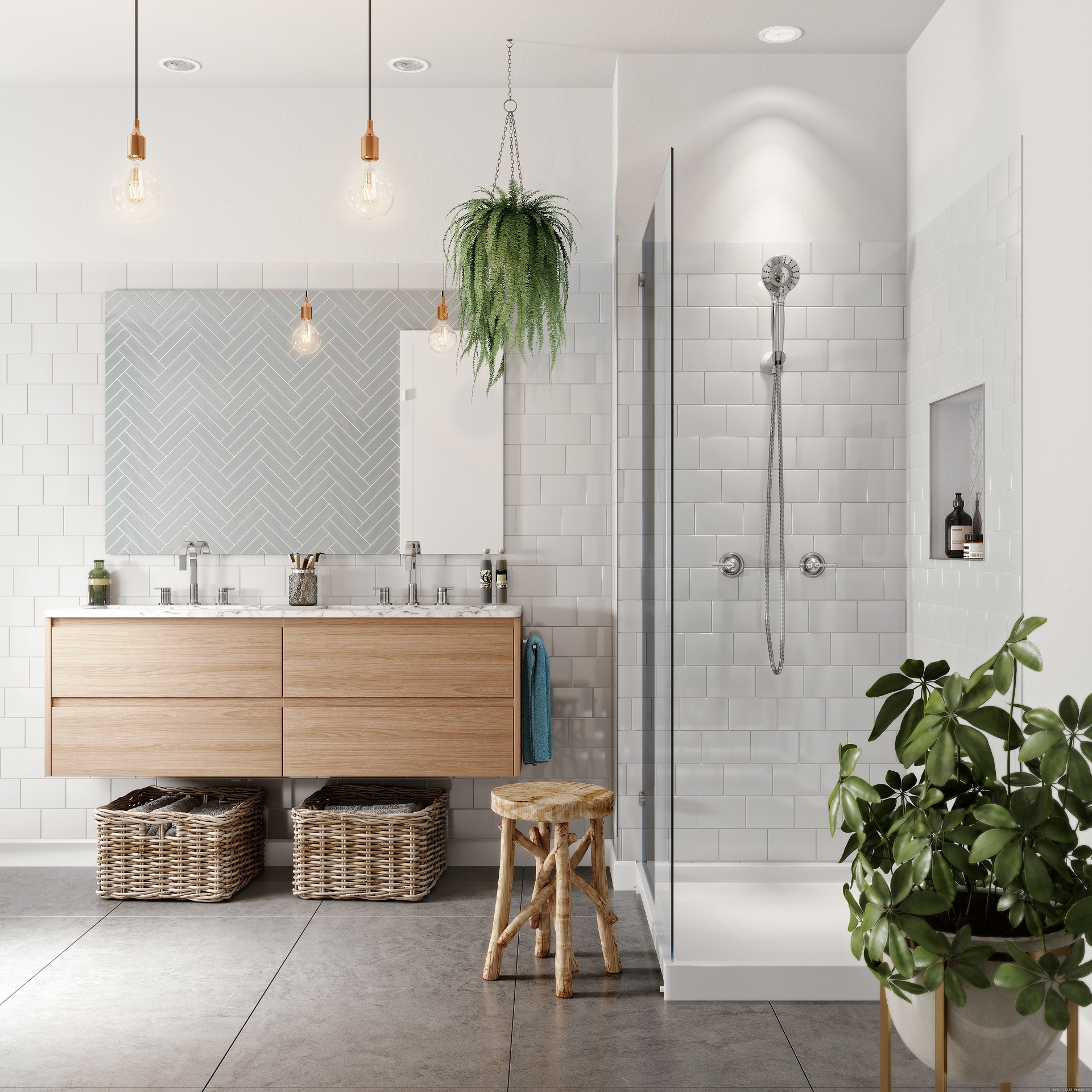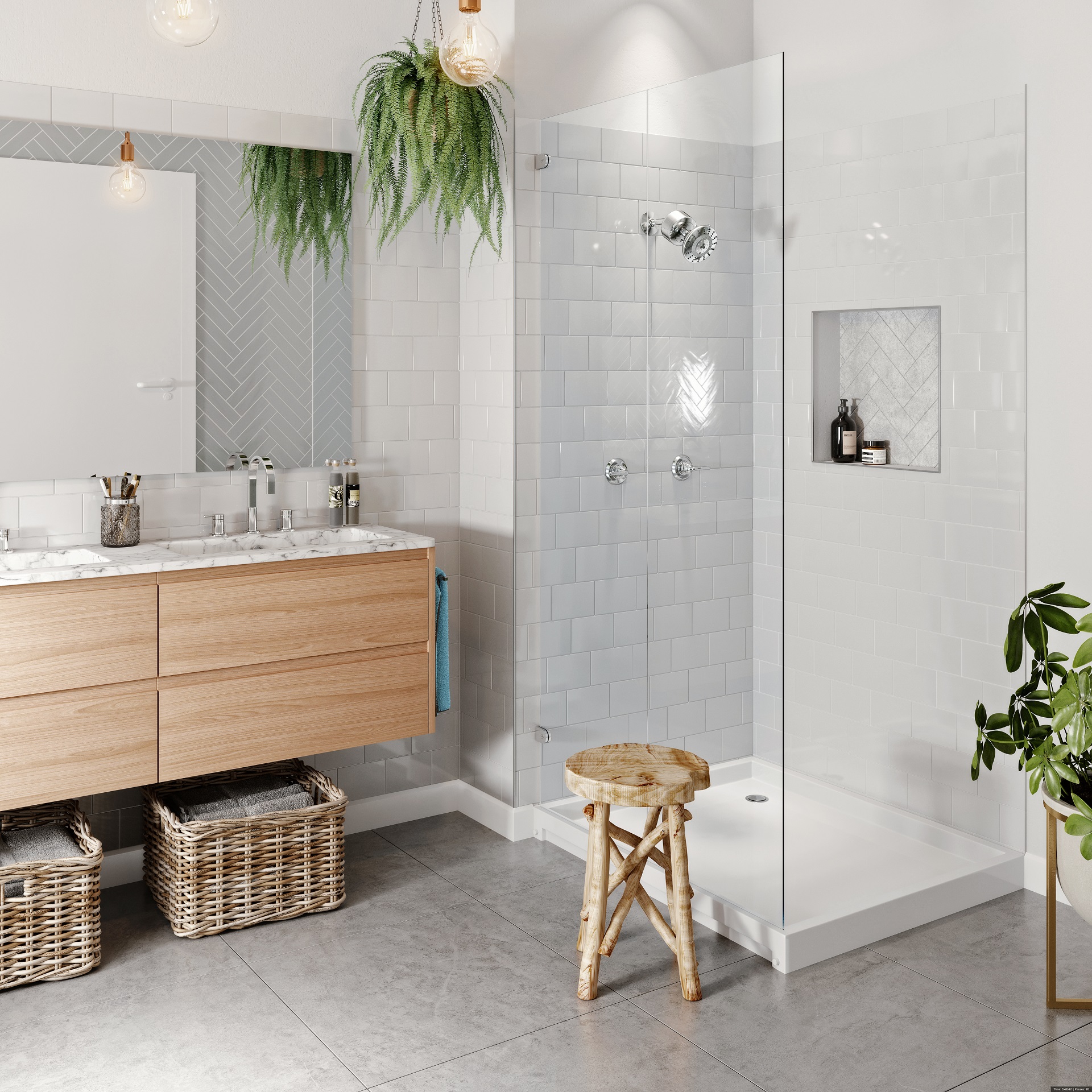 The final shots are visible here although this is not the end of the journey. Rather excitingly we have a product animation slated for this scene. This really is where the client can get full value out of their asset as all of the production work is top loaded and for the most part already done! We're excited to be on this journey with the team over at Sprite and are squarely behind them in everything they do.
If you have a project and would like to know what the journey might look like for you, then let's start a conversation!