Back
The technical stuff
How we make your product come to life in 5 steps
If you're new to the CGI render process and perhaps more familiar than photography, then this page has been designed to give you a better sense of the CGI render process. If you would like a specific idea of how your project would work then please contact our team on +44 161 302 1579
No.1 Creating a 3D model.
In essence, we have to "build" the product in the virtual world. Your responsibility is to provide us with the technical info that gives our team a clear picture of what we are building.
Some clients send us physical samples but often this isn't possible or necessary. Instead, we need a set of instructions that communicate the shape/nature of the product. This may be AutoCAD drawings, 3D models, line drawings or photo references with measurements.
Typical file types we can work with
.DWG – Design Drawing
.IGES – 3D Model
.OBJ – 3D Model
.FBX – 3D Model
.3DS – 3D Model
.SKP – 3D Model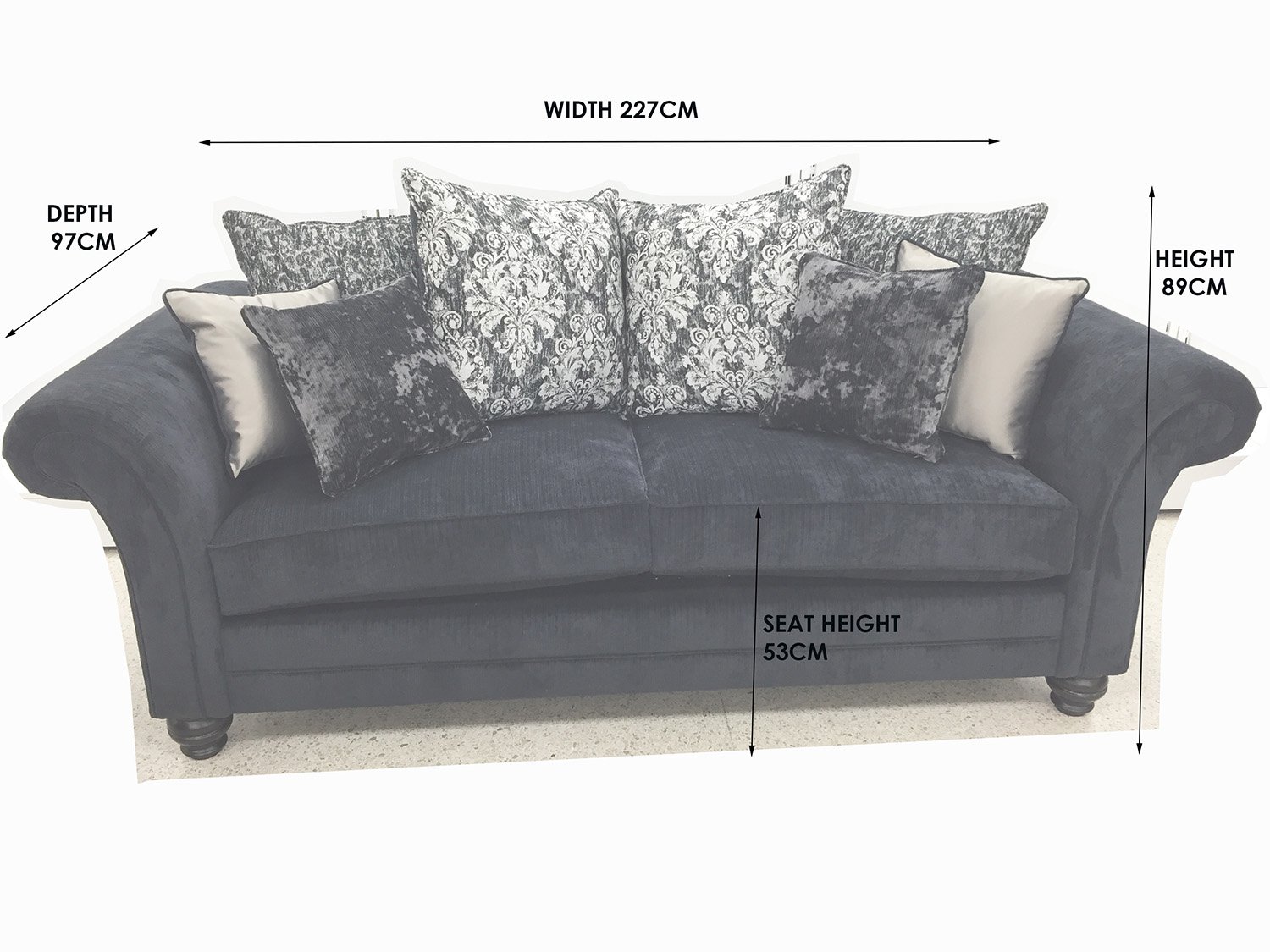 In many sectors manufacturing files are simply non-existent or not available. In these instances we often work from photo-references and simple measurements provided. The photos only tell us what the product looks like from that specific angle, so we need a good series of images to ensure that the model is accurate to real life.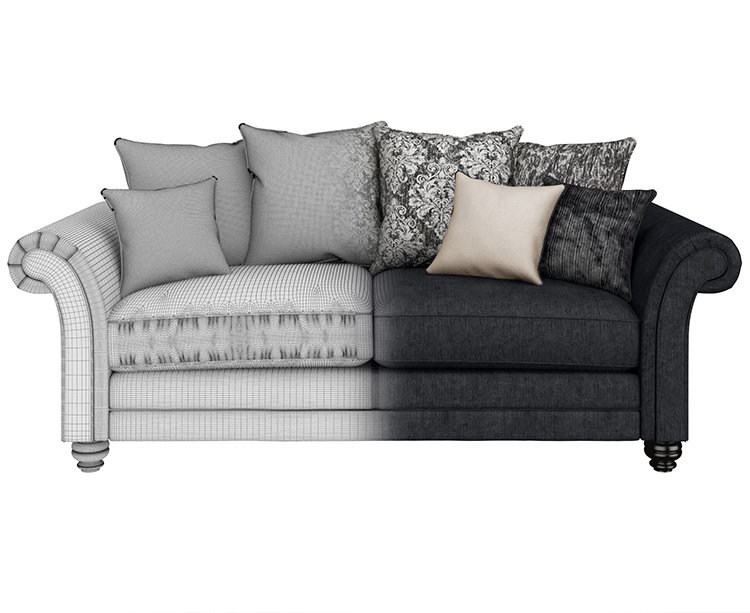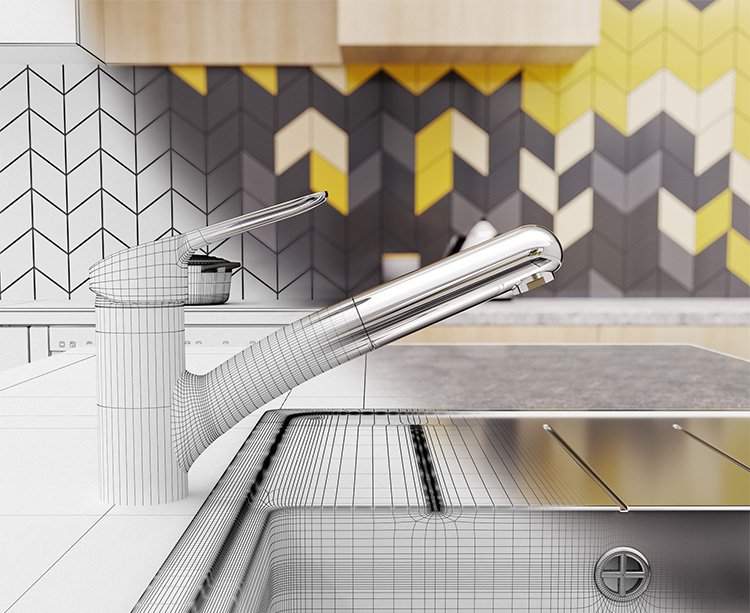 No.2 Giving your model a life-like surface.
This process is called "Texturing". In order to do this accurately we need to be supplied with quality references and/or swatch samples.
In 3D terms "Texture" refers to all of the properties associated with the surface such as colour, design, opaqueness, reflectivity, light absorption, and texture in the traditional sense. We need references that give us all of this information.
In the case of wood products this may be a large digital picture of a wood grain and a small swatch sample. The digital picture will give us a good idea of what the grain is like across a large sample, while the swatch will tell us how the material reacts to the light.
In the case of patterns (such as wallpaper) we will need a photo or plan for a full repeat of the pattern. In this way we can replicate the pattern faithfully across a larger area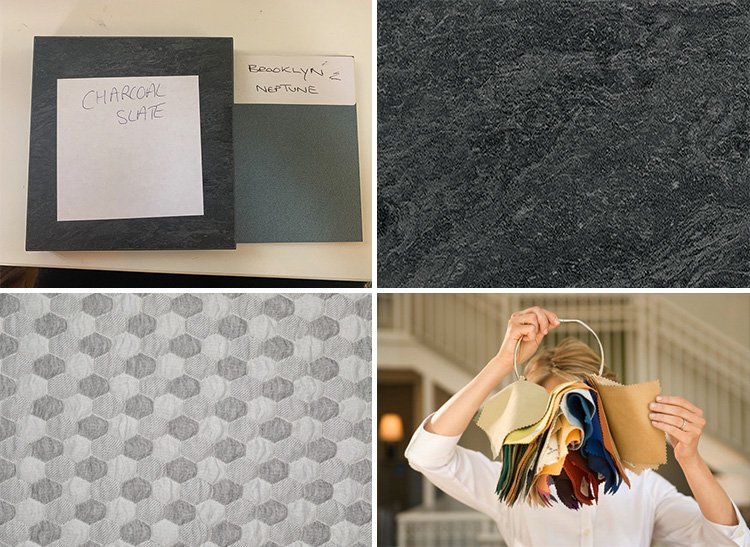 Once we have the texture created we can apply it to the surfaces of your model. This texture stays on file and can be reused on different models. We can also re-texture your model to create any number of colourways you may carry.

No.3 Setting the scene
What setting do you want for your renders? Whatever it is we need to create it. This may be a clean environment for a product cutout shot, or a lifestyle setting.
Lifestyle settings require us to either model and texture, or draw upon our library of models and textures to achieve the look and environment needed. We follow a simple mood board process for this you can find out more about here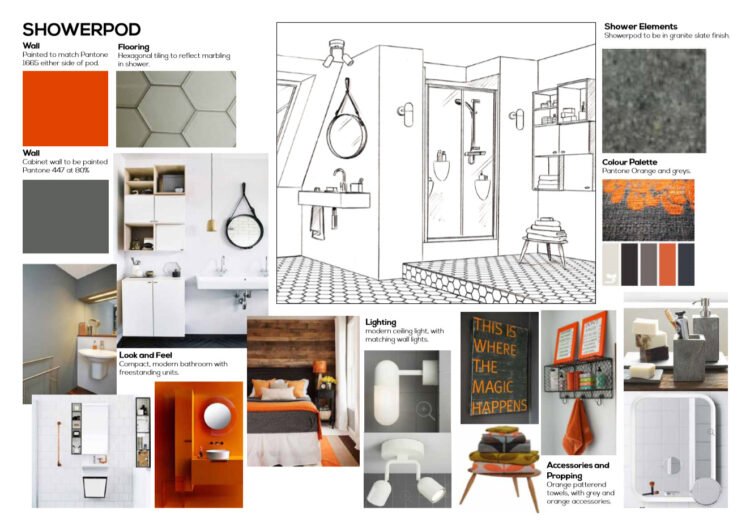 No.4 Lighting is king
With the environment ready we will then set up virtual lighting for that specific camera angle. Each shot is one perfect moment in time so the lighting will be adjusted accordingly.


No.5 Render & Post Production
With everything set, we will then "render" the shot. This is the CGI equivalent of taking a photo.
Unlike the immediacy of photography, rendering is a complex process that takes a lot of computing power and may take some time. The software calculates the effect of light on every single surface in frame, taking into account all of the properties assigned during the texturing process and how they interplay and affect each other.
Just like a photographer and his photos, each raw render is reviewed by our artists and will be post produced to a lesser or greater degree to ensure the picture perfect finish
It is art as much as it is science.
This is the render process explained in what we hope is an easy to understand way. If you would like to visit the studio and see what we are up to we would love to have you. We can't help showing off (plus we're very proud of what we do). If you have any questions about the process or would like to discuss a project please speak to one of our team on +44 161 302 1579
We look forward to hearing from you