A Festive Visual Feast
We were so excited to have been asked to collaborate with prize-winning digital media agency Modern English on a Christmas marketing project for US super-group Pentatonix.
It soon became apparent in our first creative meeting that they were designing something really special.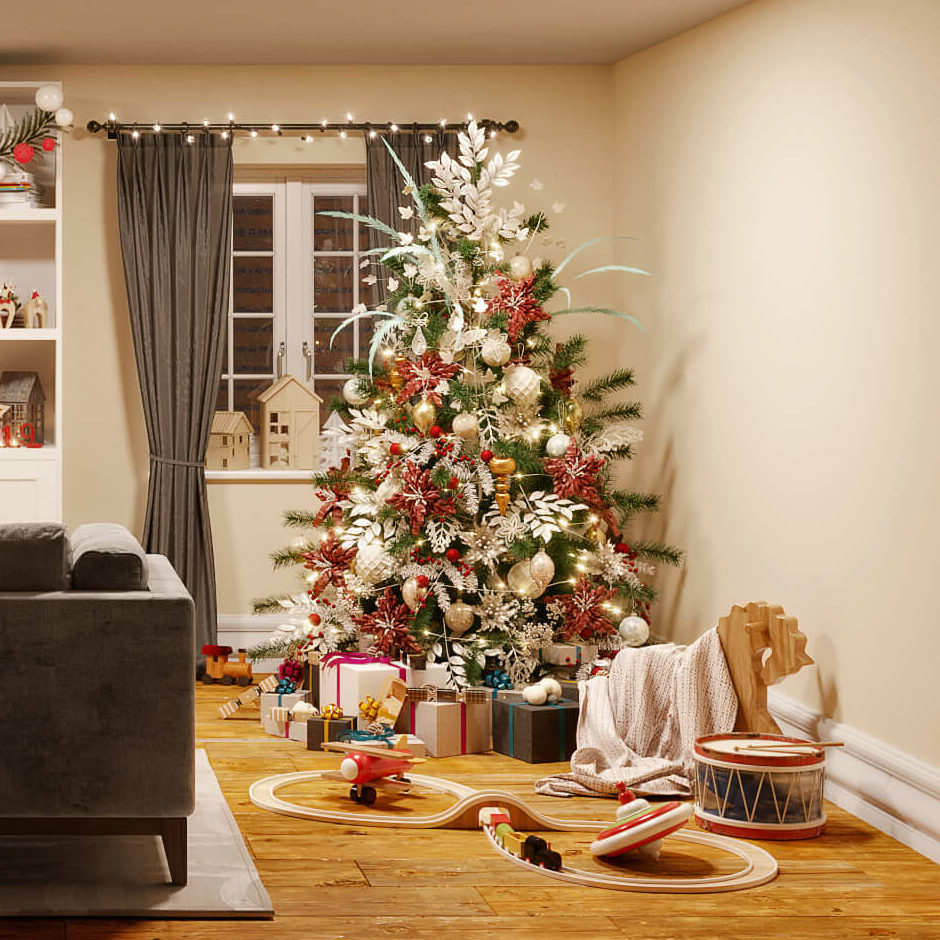 Pentatonix wanted something to bring festive magic to their fans. The idea was to create a doll's house, opening up to show different rooms, all decked out and looking Christmassy! Each room would have certain features, which, when clicked on would link to something fabulously Pentatonix. So in the kitchen there'd be a calendar, which links to the tour dates, or an Alexa which helps you create-your-own festive Spotify playlist – that kind of thing.
Modern English approached us for this project after seeing some of our interior CGI imagery and interactive work. We were very excited to partner with such a renowned digital agency, and especially for this amazing group!
This sounded fantastic and we couldn't wait to get started. The ideas behind the visuals required to accommodate this interactivity needed to be explored. Our superstar stylist Laura la Gambina, and senior CGI artist Gabriel Fernandez, began to develop the creative input. By the time the meeting was over, the project was passionately alive in our imaginations.
All we needed to do next was bring it to life on the screen.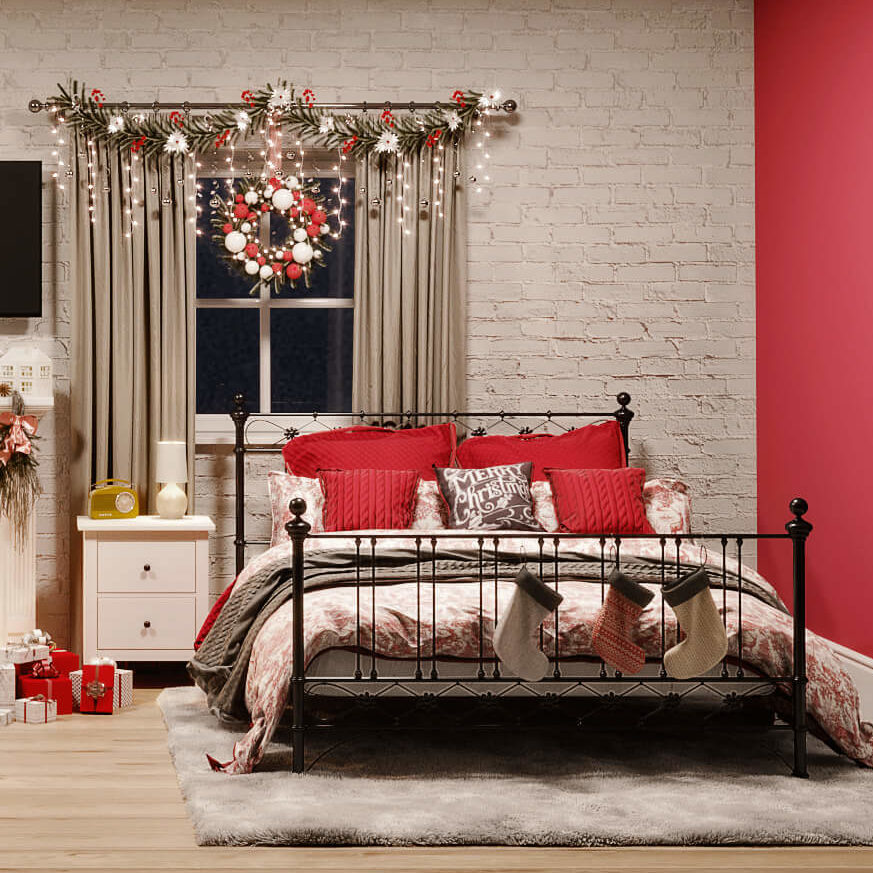 "The project was exciting and at the same time challenging," says Gabriel. "We were working to a tight deadline – the project had to go live at the start of December. The only way to achieve this was to assign different room-sets to different artists, all working simultaneously. Of course, the standard and the style had to be consistent throughout. Then we would render the images and pass them on to Modern English, who would orchestrate the technical wizardry required for the interactivity, before animating the zoom ins."
"The sleepless nights began to kick in when the render farm almost blew up trying to render the cut-away house. The problem was the files were simply too heavy! You're looking at essentially five fully styled, interiors set within the exterior of a snowy Christmas scene."
"We had to adapt this shot by reducing the number of polygons and optimising the use of RAM memory of the render farm. On a technical level, we were thinking on our feet. This was such a pioneering project – it wasn't like anything we had done before! We weren't expecting the files to be so heavy, but the solutions we came up with worked and we're all proud of the final result."
Of course, we couldn't have done it without our incredible project partners!
Working with Pentatonix and Modern English was a great experience! All the hard work has resulted in something very special, and we hope Pentatonix fans love it as much as we do. Make sure you check out our fantastic collaborators Modern English! And it goes without saying, take a look at the amazing Pentatonix website, featuring our festive Christmas house!