A powerful tool, working 24/7
CGI Virtual Property Tours result in increased traffic, time on site and viewings. When your virtual show home is open 24/7, within easy access for every single home buyer online, is it any wonder!
Our Virtual Tours allow your customers to explore through a housing site or property as if they were there in person, by using a keyboard, mouse or finger on any smartphone, tablet or PC. It really couldn't be any simpler.
360 Property Tours can be of your site and/or house types of your choosing. They are the best way possible of getting your customers to explore your product, without actually getting them on site.
Benefits of Virtual Property Tours
24/7, your virtual show home is open and looks it's best
Ability to tour remotely – no travel time for your customers
Ability to tour remotely – no concerns over physical interaction
Increased web traffic
Increased customer engagement
Increased time on site
Features of Virtual Property Tours
Intuitive User Interface (UI)
Touchscreen & cursor driven interaction
Street view style movement
Thumbnail view
Site plan location map
2D/3D floor plans
Customisable data points
Furnished/unfurnished toggle
Tours are quick and simple to embed in HTML pages, including WordPress websites. The examples on this page are in our standard IF skin however they can be re-skinned in your own branding upon request.
Example 360 Virtual House Type Tour

Loading...

Scroll down for a closer look and to interact with some additional example virtual property tours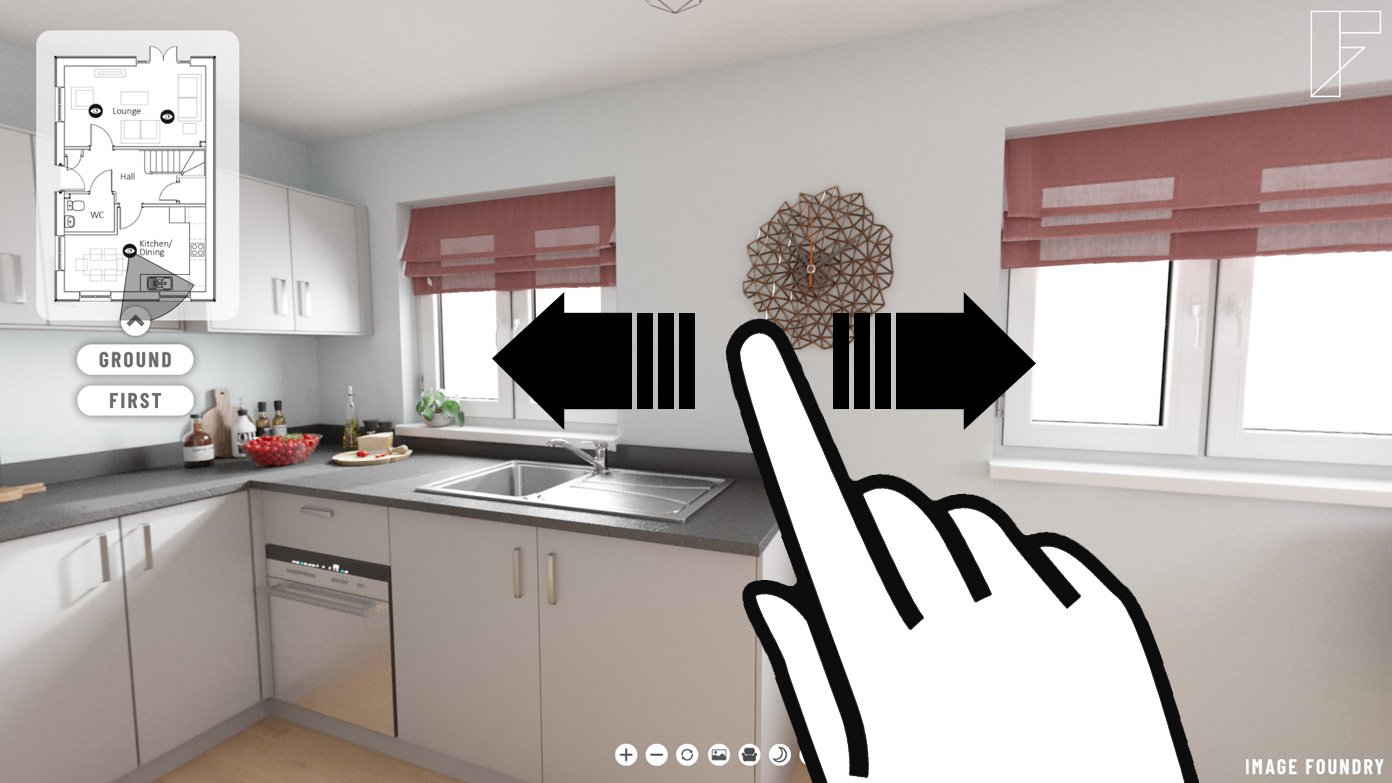 Easy and intuitive to control. Use a finger on a touch screen, or the cursor on a desktop to rotate and view each space in full 360 degrees
Have the ability to show your customers the spaces both furnished and unfurnished. The easy toggle function permits the user greater interactivity than any other virtual tour currently on the market

The Thumbnail menu provides a quick and easy way to move from location to location without having to open up the floor plans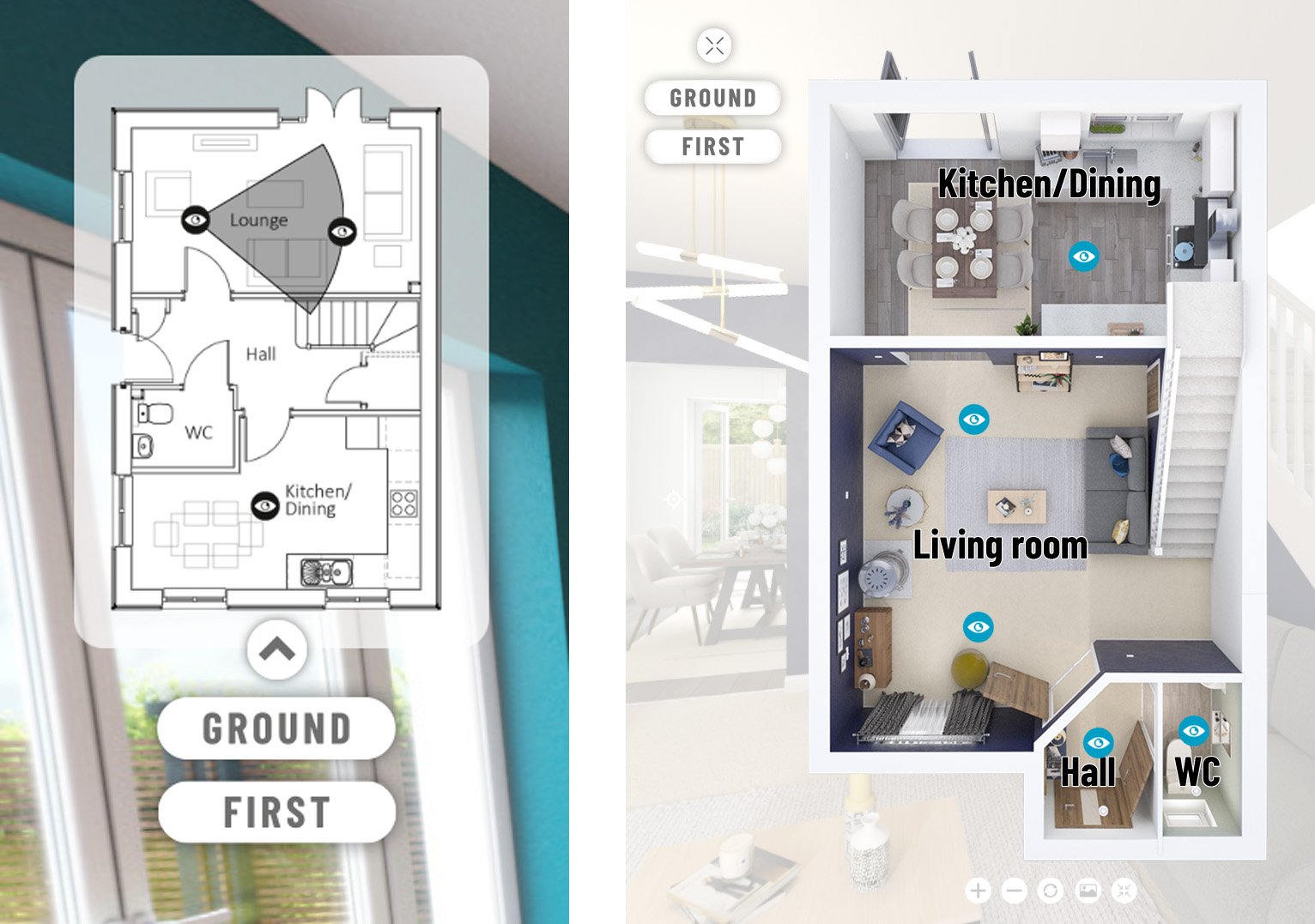 Floorplans can be presented in simple 2D for a cost effective and elegant solution. Alternatively a more detailed 3D plan can be used for a truly polished look and feel
The Site plan function allows users to see the entire site and move directly to any location of their choosing with one quick click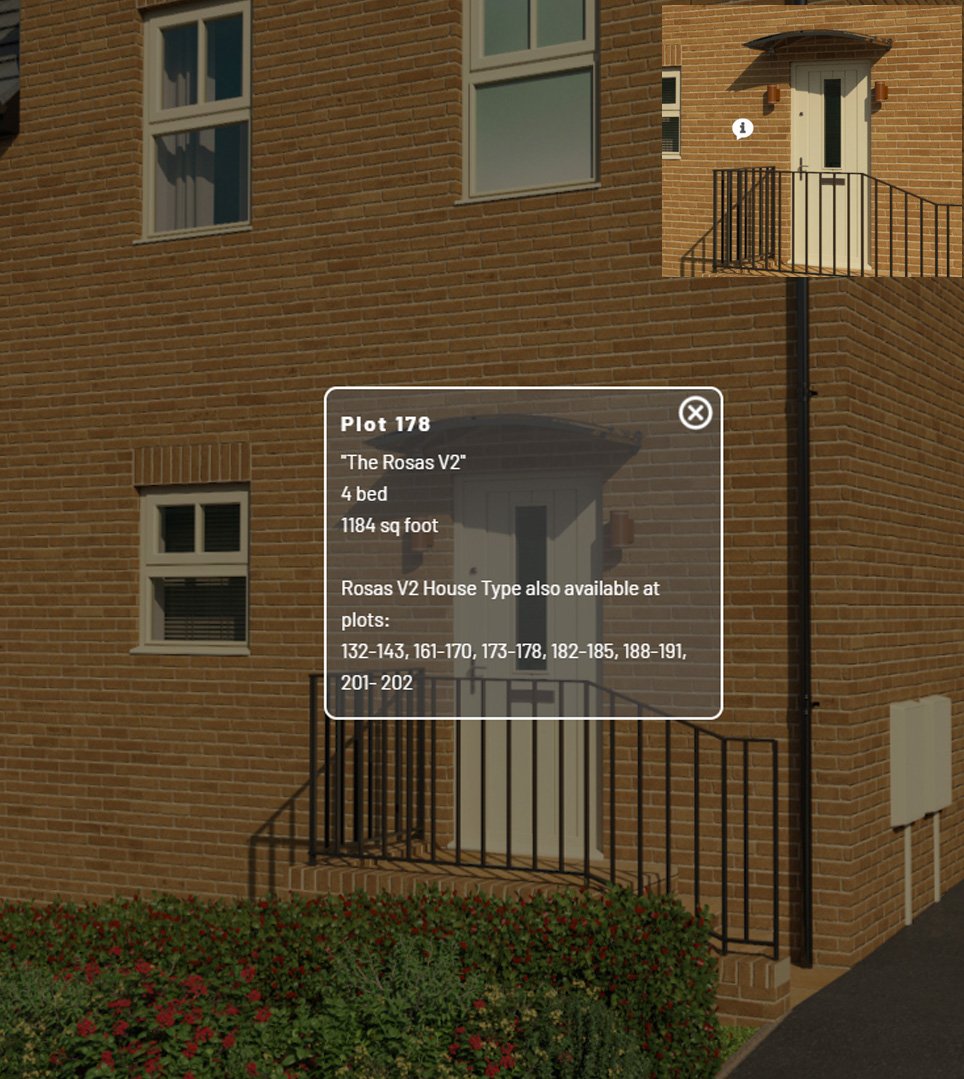 The plot data points bring up any information you wish to share about that particular plot. In this example, by opening up the data point we see the plot number, the Housetype name and square footage, as well as other plot numbers where this house type is also available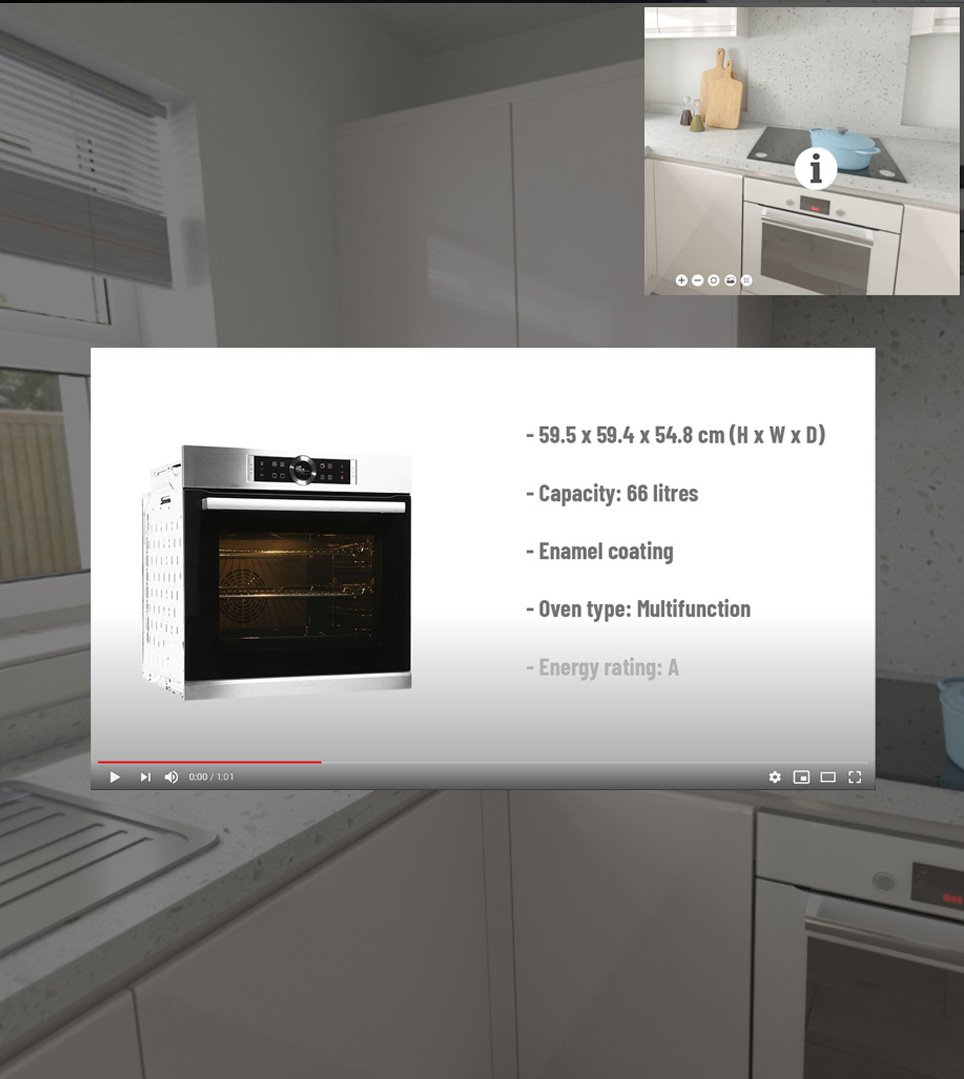 Data points can contain text, audio or video. This example is a short video detailing the oven that comes as standard in this property
Example 360 Virtual Site Tour

Loading...

Example 360 Virtual House Type Tour

Loading...

The tours are easy to install on your own website, intuitive for your customers to use, and designed to support your sales messages. You can expect increased traffic and customer engagement.

For more information or to discuss your requirements in more detail call Alex on 0161 302 1579