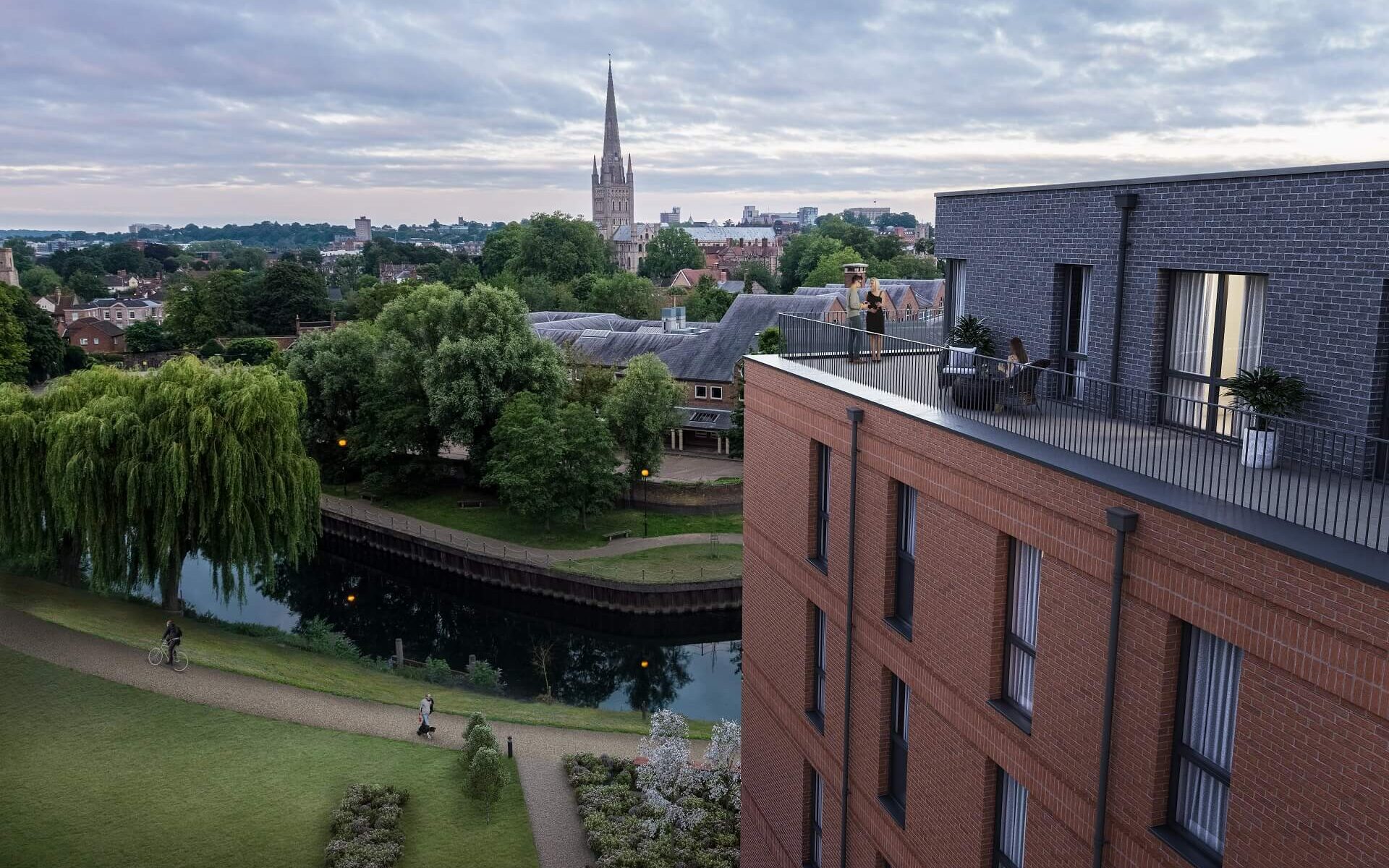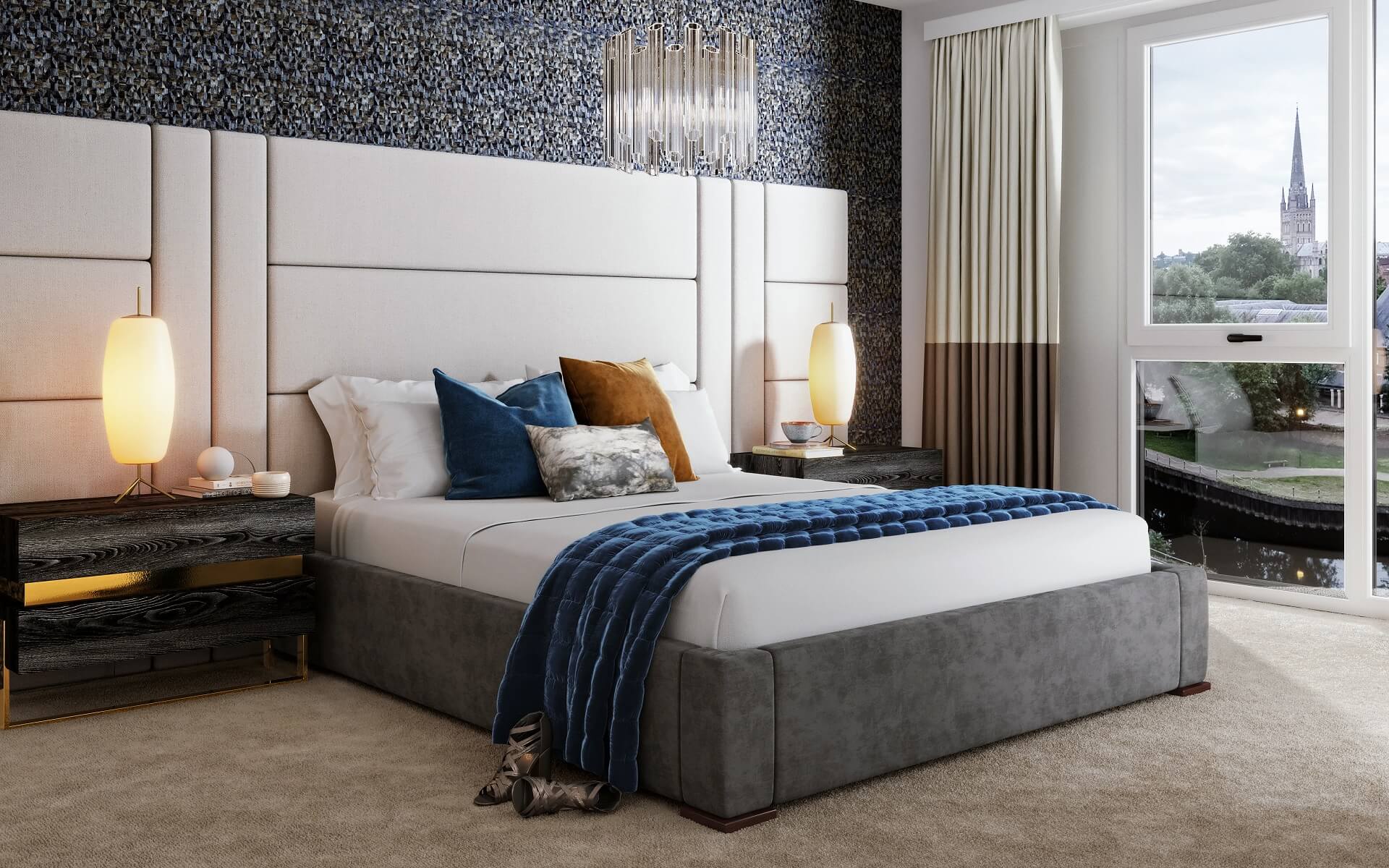 3D Exterior & Interior Renderings of Apartments in Historic British City
This site is regenerating a canal front in the city of Norwich, England which is about a 3.5 hour drive from London.
One of the fabulous features of the site is a historic Roman wall that runs right through the site! We had to get a photographer on-site to capture the canal water, riverbank, and historic features that will be retained. Our photographer then flew his drone up to get some great view of the quaint Norwich skyline dominated by the Cathedral.
Once we had the photography we montaged in the rendered plans to produce these fabulous shots you can see here!. The entire site is being sold off-plan hence the importance of beautiful marketing imagery that not only captures the USP's of the scheme but artistically draws attention when competing with other schemes on real estate portals.
WHAT SOME OF OUR CLIENTS SAY ABOUT US
Image Foundry do a brilliant job, the price is right and the quality they produce is incredible. Just as importantly, they think of new ideas that might help me in my own business. People need to be able visualise their community and Image Foundry's images and fly-throughs let customers immerse themselves in our developments.
Tracy Iles, Sales Director, Vistry Partnerships North East
We worked with Image Foundry on some photorealistic scenes for a brand new interior product, which represented a diversification from the core portfolio. They were very well received internally and externally. The images gave the new product its own momentum and the website has even been entered for several awards.
Graham Cunningham, Digital Marketing Manager, Wienerberger
I have not found anybody else who can deliver the same level of quality and cost-effectiveness as Image Foundry. We have around 600 people on the waiting list for our Earlsbrook site and 100 of them came to look at the CGIs alone: they were really impressed with what they saw.
Oliver Walker,Marketing Manager, Trafford Housing Trust