10 Behaviours That Create Superior CGIs
Back
Image Foundry | 02.09.2020
When we look back at some of the CGIs we put out in our early days, it's astonishing how far we have come. There have been two main factors that have allowed us to take this journey, Technical developments in hardware/software and a drive to re position ourselves as true market leaders. The drive, the reasons behind the drive and how we've undertaken that journey are another blog entirely.
What we have decided to share with you are the behaviours that have had a dramatic influence on our work for the better.

1. To Treat a CGI as a Photograph
When someone asks "Is that a photograph or CGI?" then we know we have done our job. The beauty of CGI is that you can merge the virtual and real life world into whatever you like. A good CGI incorporates real life textures, essentially wrapping a photograph around the model of your choosing.
It's also of great importance to remember that virtual space and real life space are different. Virtual space can be as big, small, wide, thin, left, up, down and right as you like it; it doesn't exist. This can be very handy for getting the best possible angle of your product. However, when we begin placing cameras in positions, deciding what angle we will be looking from, if it's quite obvious that a real life photographer couldn't really be there, it tends to remove an ounce of reality.
2. Be Clear on the Vision
We are guilty of letting the amends carry on a little too long, we admit. We don't like the idea of you not getting exactly what you need. However, an endless bouncing of emails can be avoided every now and again by having one definite direction decided on before work begins.
We don't expect our clients to understand the technicalities of our workflow, or that a lack of vital information can alter delivery times. Thats our job. But we have found that clients with one definite voice, corresponding information and a vision from the outset are delivered that vision
3. The More Information, The Better
Information comes in many shapes and forms; site plans, material schedules, technical plans to name but a few, but something that is often not considered is the actual file format. We understand that a house type CGI for example, the small details are vital and that information can sometimes be lost via PDF. Our artists have found that .DWG files work a lot better and can be used to give a much stronger visualisation.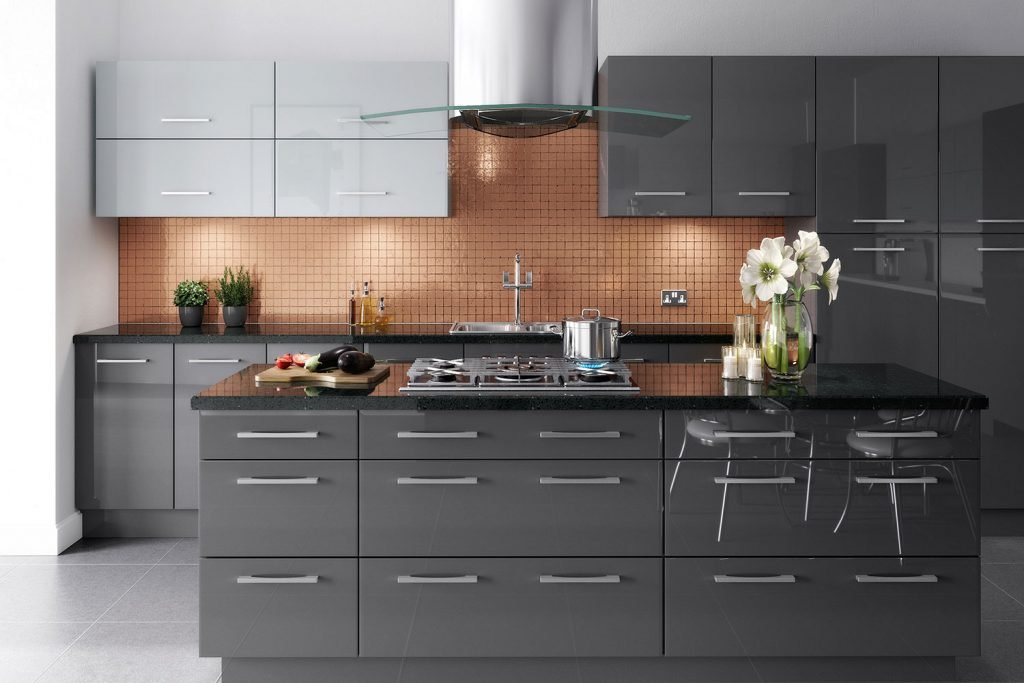 4. Mood boards Keep Everyone Happy
We discussed this previously on the blog, The Importance of a Mood board and we can't sing the praises of the mood board enough! This tool not only increases the quality of the CGI, it also decreases lead times by cutting down on the feedback process. Most importantly, you can brief in our artist far better than anyone else. You know your clients, your targets markets, your product.
5. Lighting is Vital to Defining the Mood
Lighting is something we rarely think about, we just expect light to be there. However, whether you're photographing your property or modelling the exterior, light will always be carefully cast. In our case, it's carefully painted on the scene with expert precision.
There are lots of different lighting conditions, all of which can give a completely different mood to your CGI. On a more technical level, if lighting isn't considered carefully by the artist, shadows can seem unrealistic & your product may be burnt out by a bright light for example.
6. Tiny Mistakes Add Up Fast
There are undoubtedly parts of CGIs which up close, to the human eye, just look a little too perfect. At times we don't give the human brain enough credit but if there is something even ever so slightly different to reality, our eyes will pick up on it. We've found that an attitude of "well you won't be able to tell" leads to a glut of nearly imperceptible, not quite rights. These add up quickly and will effect the overall effect of the image. Instead take a thorough attitude towards detail, even the barely visible, and what you'll be left with is a piece of work you can be proud of.
7. Advice from Artists is Golden
3D Artists have a very particular skill set. They operate in 3D space everyday, applying textures, modelling from CADs and post producing beautiful scenes. More often than not, when a 3D artist suggests their advice, it's certainly worth listening too.
8. Feedback in clear, concise rounds saves time and miscommunication
Feeding back is vital for getting your best possible CGI. Quite often, we agree on how many sets of amends makes sense within budget and time frames. This way everyone can stay on track. However, feedback which is drip fed in messy email chains can be problematic. We've all been there.
Thankfully, we are confident in not only our client facing team but also in how we manage our projects, however, we do suggest saving feedback up and sending across in rounds. Keeping it clear and concise will inevitably not only save you time but allow more time for more detail.
9. Stills Are Brilliant, Moving Images are Even Better
CGIs don't stop at stills, that's only just the beginning. Producing house types CGIs for example, makes the job of producing an entire development fly through or creative animation a lot quicker and cost effective.
according to worldwide leader in IT and Networking, Cisco, By 2017, video will account for 69% of all consumer internet traffic. (Source: http://www.cisco.com/c/en/us/solutions/collateral/service-provider/ip-ngn-ip-next-generation-network/white_paper_c11-481360.pdf)
Hardly a statistic to ignore. In as few years time, you may not be reading this article but watching it instead.
It's no secret that animations, walk-throughs and fly-throughs take longer in production but we can vouch for it leaving a lasting effect with customers. 51.9% of marketing professionals worldwide name video as the type of content with the best ROI. (Source: http://www.invodo.com/resources/statistics/)
10. People Want to Hear As Well As See
In a world where image is key, it's easy to put audio on the back bench. In our experience of fly-throughs and animations, the client often doesn't consider a soundtrack or sound effects.
If sound is of absolutely no use to your animation, then we understand. Sometimes, there really is no gain spending time on it. However, if this video is going to be viewed by members of the public, internal members of staff in a pitch or to planners, the music track which is chosen, the subtle sound effects of birds or ambient sounds of a summer's day in a park will make more of a difference then you think. 3D Animated Visualisations are about the entire experience; to produce an accurate representation, we believe that the additional sense can go very far.